Police: Man confronted ex hours before slayings
Posted:
Updated: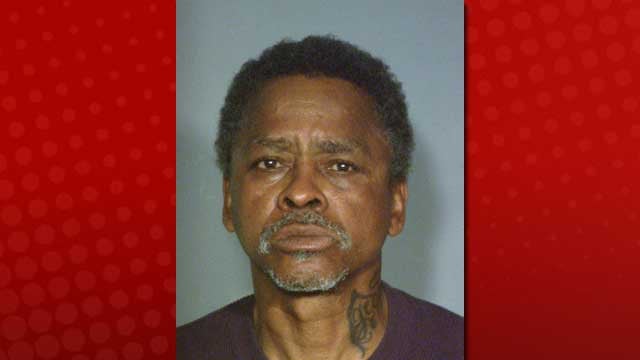 Keith Barlow (LVMPD)
LAS VEGAS (FOX5) -
A Las Vegas man charged in a double slaying confronted the victims in a lover's quarrel a couple of hours before the reported homicide, according to police.
Las Vegas Metro police announced Tuesday the arrest of Keith Junior Barlow, 57, in connection to the deaths of Danielle Woods and Donnie Cobb.
Barlow was the ex-boyfriend of 40-year-old Woods, police said.
In the arrest report, officers were called just before 7 a.m. on Feb. 3 to an apartment complex in the 2100 block of South Paradise Road, where Woods and Cobb lived together.
Woods told officers, in the arrest report, that Barlow confronted her and told her to get in his car just before police arrived.
Woods also said Cobb tried to defend her in the situation, and Barlow threatened her first with a stun gun and then with a handgun, according to police. Both ran from Barlow, police said.
It's a conversation one neighbor, who didn't want to be identified, overheard.
"The police were here at 7 in the morning talking to them outside my door, they were checking out a girl who had just been beat up," that neighbor told FOX5.
After the reported incident, police attempted to search the area for Barlow, but officers were unable to find him.
Police then were called to the same apartment complex more than two hours later after reports of gunshots in the area. Officers were directed by residents to an apartment unit that appeared to have been kicked in, according to the report.
There, police found two people who had died from gunshot wounds. The bodies would be later identified by the Clark County Coroner's office as Woods and Cobb, according to police.
"The next thing I know that the police, they came and surrounded the place and the people were dead up there," the apartment manager told FOX5.
Witnesses at the complex told police a black man in dark clothing was seen near the apartment and leaving the complex around that time. Police said the description matched Barlow and officers began a search for him.
After seeking him at his home, Barlow was tracked to an apartment complex on North Nellis Boulevard. Police arrested him without incident. Detectives also recovered a firearm believed to be the weapon used in the slaying inside Barlow's car at the complex.
Barlow, whom police learned was a convicted felon, said little during an interview with detectives, the arrest report said.
Police, in the report, later found Barlow had threatened Woods several times before, including in four reported incidents in 1997. Barlow was charged with attempted murder for shooting at Woods that year, police said in the arrest report.
Detectives also learned from Woods' niece that her aunt had dated both Barlow and Cobb simultaneously for several months. The niece told police Barlow was frustrated about Woods dating someone else and attempted to see her several times in the last few weeks.
He was booked into the Clark County Detention Center on two counts of first-degree murder, burglary with a deadly weapon, possession of a firearm by a prohibited person, assault with a deadly weapon and domestic battery.
Copyright 2013 KVVU (KVVU Broadcasting Corporation). All rights reserved.
Police: Man confronted ex hours before slayings

More>>

Thursday, October 10 2013 1:05 AM EDT

2013-10-10 05:05:41 GMT

Browse through police booking mugshots for each month.

More >

Browse through police booking mugshots for each month.

More >