Courtney upset over inaccuracies in Lincoln movie
Posted:
Updated:
By Joseph Wenzel IV, News Editor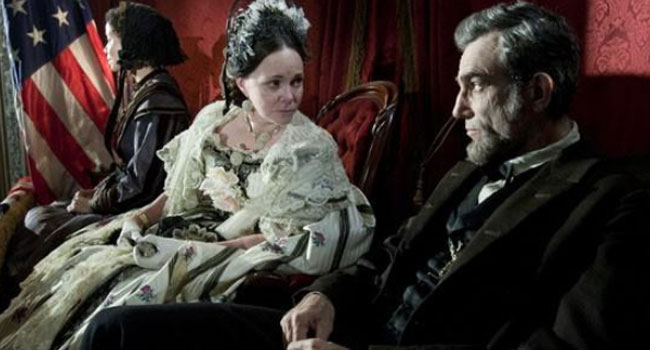 © This image released by DreamWorks II Distribution Co., LLC and Twentieth Century Fox Film Corporation shows Sally Field and Daniel Day-Lewis appear in a scene from "Lincoln."
WASHINGTON, D.C. (WFSB) -
U.S. Rep. Joe Courtney said when he watched the Academy Award-nominated film Lincoln he found inaccuracies, which showed members of the House of Representatives from Connecticut voting for slavery.
In the movie, two of the three members of Connecticut's congressional delegation voted against the 13th Amendment, which would abolish slavery. However, the four Connecticut lawmakers voted in favor of the amendment and supported abolishing slavery.
"But when two of three members of the Nutmeg State's House delegation voted to uphold slavery, I could not believe my own eyes and ears," Courtney said in a letter to Lincoln director Steven Spielberg. "How could Congressmen from Connecticut, a state that supported President Lincoln and lost thousands of her sons fighting against slavery on the Union side of the Civil War, have been on the wrong side of history?"
After viewing the movie, Courtney, who was upset about the voting by Connecticut's congressional representatives, checked records from Congress from Jan. 31, 1865, and found that all the delegation voted in favor of the amendment.
"Even in a delegation that included both Democrats and Republicans, Connecticut provided a unified front against slavery," Courtney said.
Once he learned the facts about the vote, Courtney decided to draft a letter to the director.
"In many movies, including your own E.T. and Gremlins, for example, suspending disbelief is part of the cinematic experience and is critical to enjoying the film," Courtney said. "But in a movie based on significant real life events - particularly a movie about a seminal moment in American history so closely associated with Doris Kearns Goodwin and her book Team of Rivals - accuracy is paramount."
Further on in the letter, Courtney said he understands that sometimes directors and screen writers use "artistic license" and have been known to blur facts "to make a story more compelling."
"But placing the State of Connecticut on the wrong side of the historic and divisive fight over slavery is a distortion of easily verifiable facts and an inaccuracy that should be acknowledged, and if possible, corrected before Lincoln is released on DVD," Courtney said.
It is unclear if Spielberg has responded to Courtney's letter.
Copyright 2013 WFSB (Meredith Corporation). All rights reserved.