Man armed with gun attempts to abduct girl in Overland Park
Posted:
Updated:
By Chris Oberholtz, Digital Content Manager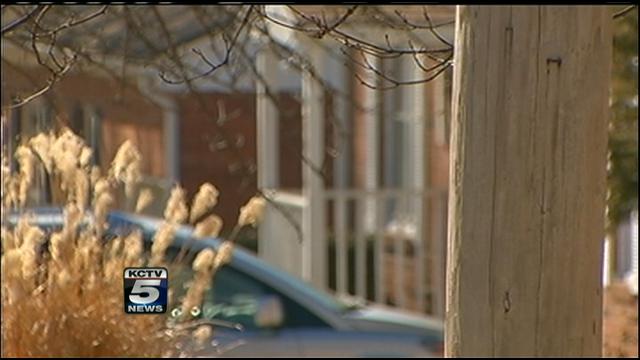 OVERLAND PARK, KS (KCTV) -
Students, parents, police and school officials are on high alert in Overland Park after an attempted abduction near a bus stop.
"It's difficult because you don't want to hear anything like that," Matthew Dickinson, a father, said.
As parents at Indian Hills Middle School, located at 64th Street and Mission Road, arrived for early dismissal they reacted to the news of an attempted child abduction of a 14-year-old girl.
"All four of mine are girls so it's hard," said Dickinson.
The attempted abduction happened just after 8 a.m. near West 80th and Glenwood streets. The girl told police she was on her way to her bus stop when a man in a white pickup truck pulled up next to her and told her to get into his vehicle.
The girl said the man was holding a gun, but did not point it at her.
She ran away from the suspect, toward her bus stop where other students were waiting. The suspect then left the area.
"I think it was a deterrent for him to continue on. She's visibly shaken and upset," Overland Park Officer Gary Mason said.
It's the second reported incident in the area in the last few months. In October, a 12-year-old said a man, also in a white truck, reportedly approached her, but the description of the suspect differed.
In the first instance the girl also ran away unharmed.
"I've heard a bunch about it today," said Indian Hills student Jordan French.
Jordan, 12, said they were told what happened and reminded what to do if approached by a stranger. Parents said if nothing else comes from this, it opens the door to have a talk with their children about what happened.
"It's a good reminder for all of us that it doesn't matter what neighborhood you live in," mom Angie Nease said. "Thankfully the child is safe, but we as parents must review procedures with our children."
While the attempted abduction was not near Indian Hills Middle School, police said they were quite concerned and wanted to alert the public.
The suspect is described as a white man in his 30s wearing a dark blue hooded sweatshirt and wire-rimmed glasses. He also had a trimmed beard and mustache.
Anyone with information on the person's identity is asked to contact the TIPS Hotline at 816-474-TIPS or the Overland Park police at 913-344-8750.
This is the second reported attempted abduction in the Shawnee Mission School District since Friday. A Shawanoe Elementary School student was walking home last Friday afternoon when a man inside a luxury SUV parked along the street tried to force him into the vehicle. The two crimes do not appear to be related.
Copyright 2013 KCTV (Meredith Corp.) All rights reserved.