Helene Grant School closed through Wednesday
Posted:
Updated: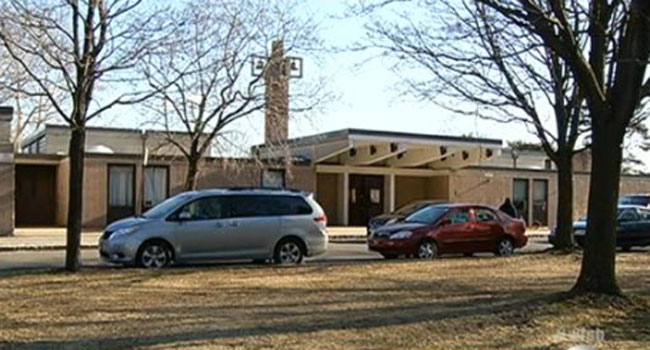 NEW HAVEN, CT (WFSB) -
The Helene Grant School in New Haven will be closed Monday, Tuesday and Wednesday as construction crews work in the building after elevated levels of a construction adhesive were found in the school.

School officials said the closure is just a safety precaution after crews said they found elevated levels of what's being described as a common construction adhesive, which is a material found often in older buildings.
Crews will not say what material was found. New Haven officials are expected to work with environmental consultants to address the issue.

Helene Grant is slated for demolition this summer to make way for a new facility.

A school district spokesperson told Eyewitness News there are no immediate health concerns.
In fact, while they kept students home as a precaution, teachers were at the school Monday, clearing out rooms and gathering supplies to take the temporary school, the former Amistad Academy site on Ella Grasso Boulevard.
Classes are expected to resume for Helene Grant students at the former Amistad Academy on Thursday.
A spokesperson said parents will be notified directly updates on the situation of the incident at Helene Grant School.

The plan is to move into a new temporary location where students, teachers and staff will be for the rest of the year.

A number of parents and their little ones were quite surprised Monday morning, when they showed up to find out classes had been canceled.

"They're testing, won't be doing school for a couple of days," said Frank Harris of New Haven, while dropping off his niece. "She's crying, wanted to go to school."
Victoria Clark said she is glad that the school district is taking the necessary "precautions."
"But they should have told the parents there was no school on Monday," she said.
According to New Haven Public Schools officials, it "has been proactive in pre-construction testing and has a positive record on compliance with respect to environmental regulations and protocols."

Copyright 2013 WFSB (Meredith Corporation). All rights reserved.