CBS 5 EXCLUSIVE
CBS 5 Investigates the Baseline Killer: 'I was framed!'
Posted:
Updated: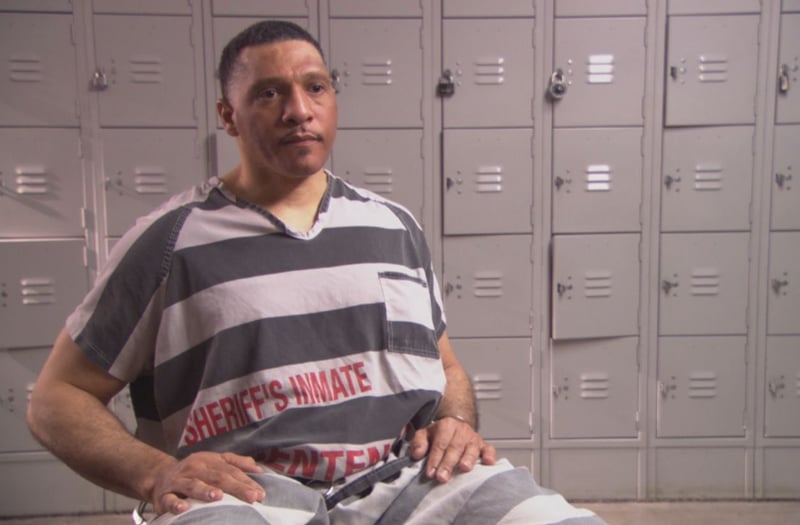 © CBS 5
PHOENIX (CBS5) -
The man convicted in the so called "Baseline Killer" string of murders and rapes insists he is innocent, framed by Phoenix police detectives, who were under mounting pressure to make an arrest.
"They needed someone. I was the perfect person. I lived in the neighborhood. 'Oh, he's black. Oh, he's an ex-con. We use him, ain't nobody going to believe him because he's an ex-con,'" Goudeau said in his first and only interview since being convicted of nine murders, eight rapes, and multiple kidnappings and robberies.
Phoenix police connected Goudeau to 10 of the crime scenes and victims using DNA evidence the killer left at the scene or on the victims. In two of the cases, detectives found victims' blood on Goudeau's shoe.
Goudeau spent most of the interview making a case that the evidence linking him to the crimes was planted, and that DNA analysis done by Phoenix police actually cleared him, rather than implicating him.
"There was nothing linking me to none of these crimes, nothing. They couldn't place a gun in my hand. They couldn't place no damn bullet or whatever in my hand. So what else could they do? They couldn't place me at no damn crime scenes," Goudeau said.
The interview took place in November of 2011, shortly after he was convicted in the case but before his sentencing. The interview was conducted by a British documentary company. CBS 5 obtained the exclusive rights to use the footage for a special report on Goudeau. No compensation was paid to Goudeau or his family for the interview. Arizona state law prohibits on-camera interviews with prison inmates, so this will be the only on-camera interview he ever grants, unless he is set free on appeal.
During the interview, Goudeau became emotional, even tearing up at times. At other times, he was assertive and concise. This was especially true when he spoke about his wife, Wendy Carr, who remains his most fierce defender.
"She would have seen something. She would have knew something. You don't just kill a person, then go home and be a normal person," Goudeau said.
"I have to tell you, I can't look back at Mark when he was at home and see a single thing wrong," Carr said.
Despite their claims of a conspiracy, Goudeau was sentenced to death. Over the next week, CBS 5 Investigates will examine each claim Goudeau made about the investigation and the evidence, speak to experts on the case and hear from family members of the victims.
You'll find complete coverage of the Baseline Killer in a special section on cbs5az.com.
Copyright 2013 CBS 5 (KPHO Broadcasting Corporation). All rights reserved.
CBS 5 EXCLUSIVE

CBS 5 Investigates the Baseline Killer: 'I was framed!'

More>>