Newtown family shares memories of 7-year-old Daniel Barden
Posted:
Updated: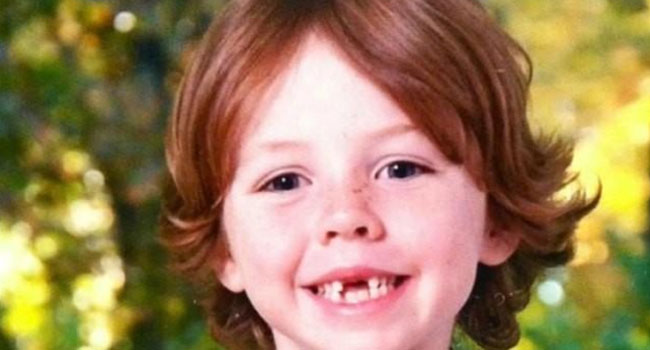 © Daniel Barden
NEWTOWN, CT (WFSB) -
Daniel Barden was always known to do things for others such as opening a door for a stranger, holding the hand of a loved one or filling an empty seat when someone was sitting alone.
On Dec. 14, the 7-year-old was one of 20 students killed inside Sandy Hook Elementary School. And now, his heartbroken family is doing everything they can to keep his memory alive.
After the tragedy, Daniel's parents Jackie and Mark Barden sat down with Eyewitness News to talk about their son, surrounded by his pictures.
"He was always happy," the two parents said about their son.
One photo released by the family after the school shooting shows Daniel missing his two front teeth.
"They didn't just fall out," his father said. "Two of them had help out in the yard."
Daniel was known for playing tough with the big kids on the soccer field. According to his parents, Daniel wanted to be firefighter when he grew up and he was the drummer in the family band.
"Something good has to come out of this," said Jackie Barden. "And that's a little comforting to know."
The Bardens said they want their son's memory to live by encouraging people to do little gestures for others.
"A little gesture like that goes a long way," said Mark Barden."I think if more people realized that you don't have to do great big things, just little things, it would make a big difference. You can do a lot of good with a little gesture."
The past month and a half has been difficult for the Bardens. However, the letters and memorials sent to their home and that remain in their living room have helped. The family said they have read every single one and it has helped.
"It's incredible the outpouring of support and generosity, we've been receiving," Mark Barden said.
One of the people that Daniel formed a special bond with was his bus driver Gary Wheeler. Every day, Daniel would race the bus to his stop and he would always win.
Following the tragedy, the Bardens received a knock on their door. It was Wheeler asking to speak at Daniel's funeral.
"I don't know how many times the heart can be broken," he told Eyewitness News. "But, I know that Daniel and the other 19 angels with him are enjoying recess in a beautiful playground in Heaven."
The Bardens said they have received help from family members ever since Dec. 14.
"I don't look forward to going back to life, really," said Jackie Barden. "Because I feel like in some ways we're in this little bubble. It's very hard when we go out of this bubble."
The families affected by the tragedy have been meeting as a group since the Newtown school shooting.
"Because they're all suffering the same thing," Mark Barden said. "So it does help to try to bounce ideas off of each other: 'how are you dealing with this?' I know for us, for me, I'm still very much in denial. I feel like he's just not around right now."
Since the shooting at Sandy Hook Elementary, Jackie and Mark Barden have not returned to work. Mark Barden said he is not making a lot of progress getting his head around the tragedy and may never will.
However, the Bardens are making progress. Their children, James and Natalie have returned to school and James' friends even designed a T-shirt for his middle school classmates to wear in Daniel's honor.
"I think they're giving everyone in the cluster one as well," James Barden said. "So, it's very nice."
The Bardens are also giving out bracelets in pairs for people to wear one and share the other one. The bracelets are currently not available for the public.
The Bardens said they are trying to be positive and joyful. They are reminded of Daniel spending his last week, decorating the Christmas tree and writing a letter to Santa Claus, which he ended with "I Love You."
After the tragedy, the Bardens adopted the saying "What would Daniel do?" Mark Barden said that he has learned to "slow down and be nice to people."
"That's what Daniel would do," he said.
To learn more about Daniel's lasting message, the Bardens' niece in Maryland started a web page in his honor, which includes information on some the good deeds done in his memory.
For more information on the Barden Family Fund, click the following link or click here to read more about WhatwouldDanieldo.
To learn about the Sandy Hook Promise, click the following link.

Copyright 2013 WFSB (Meredith Corporation). All rights reserved.