UPDATE
Child, 3, rescued by firefighter from south KCMO apartment fire
Posted:
Updated: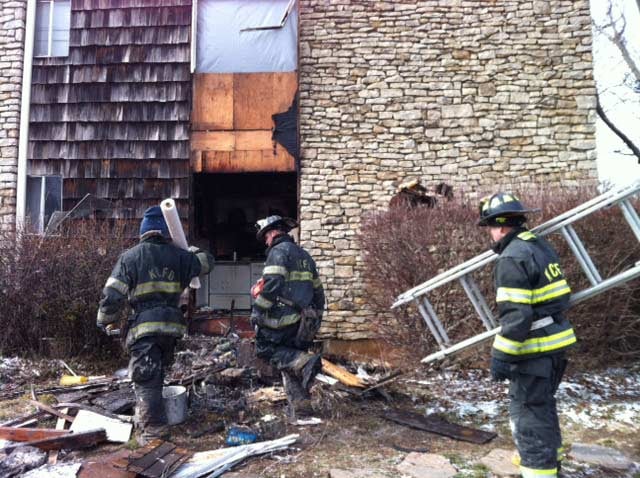 Alice Barr/KCTV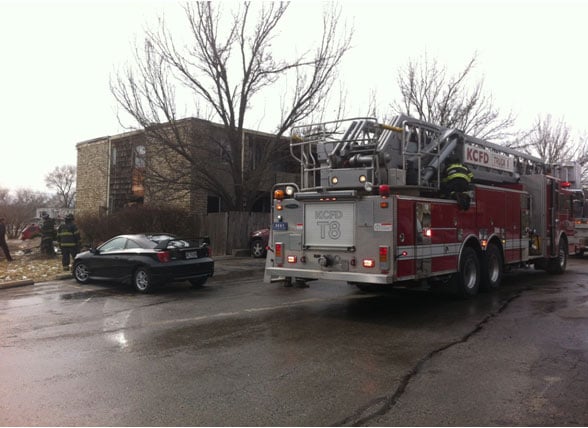 Bill Lindsay/KCTV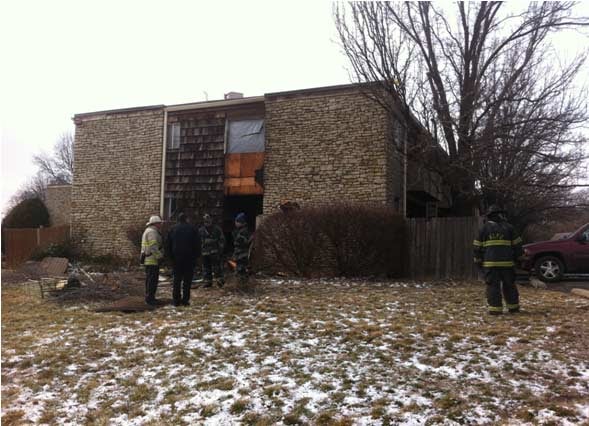 Bill Lindsay/KCTV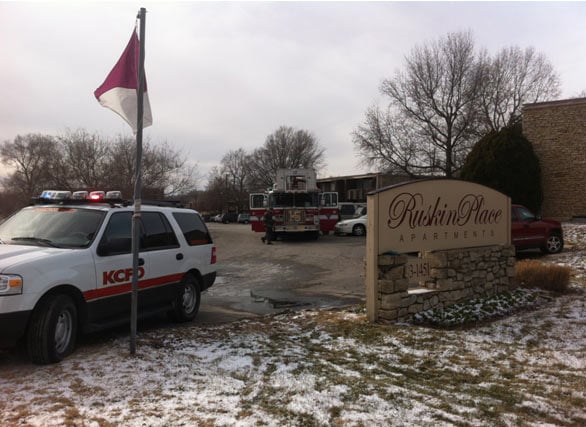 Bill Lindsay/KCTV
KANSAS CITY, MO (KCTV) -
A Kansas City veteran firefighter is being called a hero for his quick action when a 3-year-old was caught in an apartment fire.
Lillian, the little boy's mother, spoke for a short time Friday while she was with her son, Obinna Oguanuo, inside Children's Mercy Hospital. She said he's awake and doing well and it's all thanks to Capt. Bub Flathers.
The fire was reported just before noon at Ruskin Place Apartments, located just off of Blue Ridge Boulevard near the Ruskin Heights Shopping Center.
A Kansas City firefighter crawled through the wreckage in the burning apartment to find the trapped baby, and it was an emotional victory for everyone to hear that the child is recovering well.
The fire began as a nightmare. A mother made it out without her 3-year-old son.
"I saw flames coming from the apartment and then the mother, she came up and she was like, 'My baby, my baby,'" witness Alberta Tayborn said.
"I had to literally hold her down, to keep her from going in there and she was crying and she was panicking," witness DeVette Coleman said.
But where the mother couldn't go, firefighters did. A 30-year veteran with the department suited up and crawled in. Flathers said when he arrived at the apartment complex training and instinct kicked in.
"When he entered in, he was on his hands and knees because the smoke was clear down to the floor," Fire Marshal Floyd Peoples said.
"Naturally, the adrenaline jumps up a notch or two," Flathers said. "Basically, getting down on your hands and knees, getting your face close to the floor and sweeping across, making contact."
The firefighter's senses were fogged and he couldn't see in front of him. He crawled, feeling through the smoke, and listened. It was sound, not sight, that led Flathers to little Obinna just in time.
"He heard a sound down the hallway, and it turned out to be the baby gasping," Peoples said.
"Luckily enough we were able to hear sounds of gasping for air that led us to know there was a viable life available," Flathers said.
He pulled the child to safety, but the child's chances of surviving at first didn't look good.
"They had him slumped up and rushed him to the ambulance," Tayborn said.
But then one phone call changed everything.
"(We found out the) baby is well and playing with toys at the hospital is the report that just came in," Peoples said.
The good news means the world to the crew, which was exhausted from fighting the flames, and especially the man who risked his own life to save the child.
"When the call came in, he was just walking by my truck, and I grabbed his sleeve and said, 'Hey, good news,' and he teared up," Peoples said as he, too, choked back the sound of a wavering voice.
Thursday's call was the kind of moment firefighters hold onto.
"It's a very big deal when you can intervene at that level and be successful, because you can't always be," Peoples said.
The memory of victories like Thursday's helps fire crews step into danger time after time. The following day Flathers showed off his team and said he shares the credit with them for saving the boy.
"This is my inside crew," he said. "This is a coordinated effort between this group here. It's just not an individual effort."
Firefighters said the apartment where the blaze started and the unit above it are the only ones that were damaged. The landlord has extra space to put everyone up who was displaced. The Red Cross is also helping the family get back on its feet.
The cause is still under investigation, but the fire marshal said it started in the kitchen. He also said the smoke detector was not going off when firefighters arrived.
Copyright 2013 KCTV (Meredith Corp.) All rights reserved.