DeLauro discusses SAFER Streets Act
Posted:
Updated: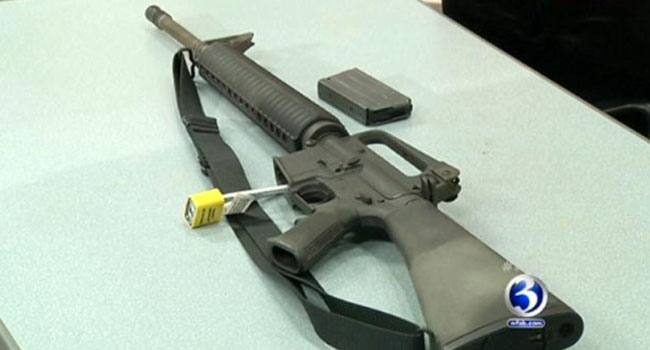 MIDDLETOWN, CT (WFSB) -
United States Rep. Rosa DeLauro wants to offer tax incentives for people who agree to turn in their assault weapons as a way of getting the weapons off the streets.
DeLauro said the SAFER Streets Act is designed to prevent guns from falling into the hands of violent criminals, getting dangerous assault weapons off the streets and to improve the state's mental health system so it properly helps those in need.
"We have seen lots of different reactions over the last several weeks including the reactions from the public," DeLauro said. "And the public will have the greatest impact and I encourage the public to come forward."

The act will give gun owners a $2,000 tax credit when they turn in their weapons. According to experts, AR-15s usually cost about $1,000.

At the news conference Thursday morning, Joe Bango, the small business owner that proposed the legislation, handed over his AR-15 to Connecticut State Police.
"There are people who are going to say they can and do hunt with an assault weapon," said Bango at a news conference, which was held at the Connecticut State Police Headquarters in Middletown. "But, it is necessary, no."
An AR-15 was the same weapon used by Adam Lanza, 20, who shot and killed his mother while she slept in her bed before going to Sandy Hook Elementary School, where he killed 20 children and six adults on Dec. 14. He then killed himself as police entered the school.
Bango said he used an AR-15 in the United States Navy but has no real need or use for it now.
"If somebody is not using this type of weapon and they have the opportunity to turn it into real cash," Bango said. "Then may be more inclined to do it."
Bango and DeLauro told Eyewitness News that they feel this federal bill will have a good chance of passing because of what happened in Newtown.
Copyright 2013 WFSB (Meredith Corporation). All rights reserved.