Wind-whipped fire reported at Lebanon home
Posted:
Updated: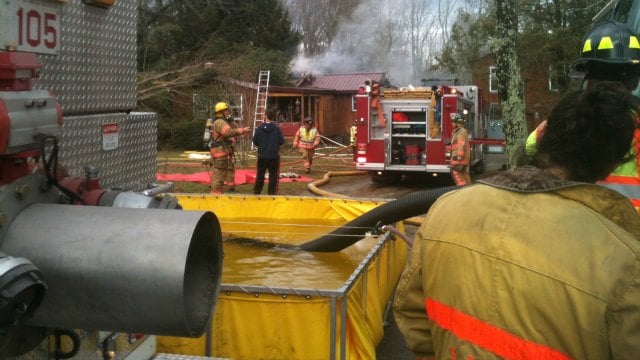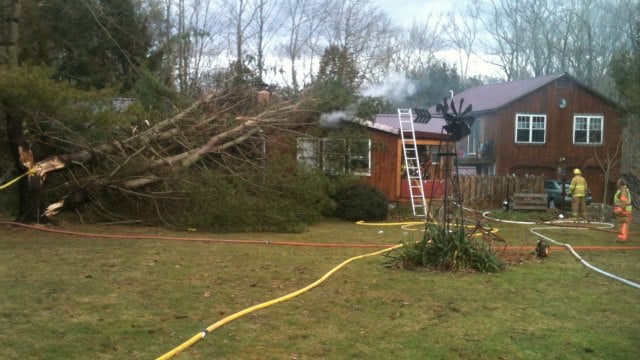 LEBANON, CT (WFSB) -
A wind-whipped fire broke out at a home in Lebanon on Thursday morning when a tree fell on top of it.
Firefighters from eight regional fire departments helped crews battle the fire on Oliver Road. Strong winds blew a pine tree onto the home, which had a steel roof, and that proved to be difficult for firefighters inside the home, attacking the blaze from that position.

Water needed to be brought in via tanker trucks because there are no fire hydrants in the area.
Lebanon Fire Chief John Lyons said firefighters' efforts were impeded because the roof was metal and because of its close proximity to power lines.

No one was inside the home when the fire broke out, officials said, and a passerby saw smoke coming from the home and called 911.
"It seemed to us to be quite a while before the firemen came," said witness Cheryl Olden. "It's kind of sad. All the memories. They are just a young couple and all their memories are in there."
The fire marshall is investigating the cause of the fire.
Copyright 2013 WFSB (Meredith Corporation). All rights reserved.