Bomb threat reported at Old Saybrook Middle School
Posted:
Updated: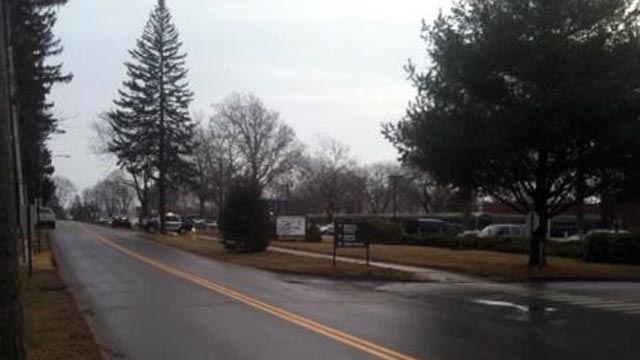 OLD SAYBROOK, CT (WFSB) -
Students and staff at Old Saybrook Middle School were evacuated after a bomb threat was written on a bathroom wall Wednesday morning.
All 515 students and 78 teachers and staffers were safely evacuated to the Old Saybrook High School on Boston Post Road after a threat, which claimed there was a bomb in the building, was discovered just before 10:30 a.m.
After being evacuated, students finished their school day at Old Saybrook High School and were brought home as normal.
Officials said any parents worried about their children were allowed to pick them up from the high school.
"I'm probably more shaken up than they are, but I feel like they were in good hands," said parent Jessica O'Dell.
Emergency officials searched the building with the state police bomb sniffing dogs after everyone was evacuated and nothing was found during that search, officials said.
"The collaboration between public safety personnel and Old Saybrook Public Schools was seamless and I would like to thank all staff members for their professionalism and flexibility," said the interim superintendent of schools in a letter to parents.

The incident remains under investigation. Police said the person responsible for the threat could be facing breach of peace and threatening charges.

Anyone with any information about the threat is asked to call the Old Saybrook Police Department at 860-395-3142.
Copyright 2013 WFSB (Meredith Corporation). All rights reserved.