Burglary suspects pose as Meriden Water Department employees
Posted:
Updated:
By Joseph Wenzel IV, News Editor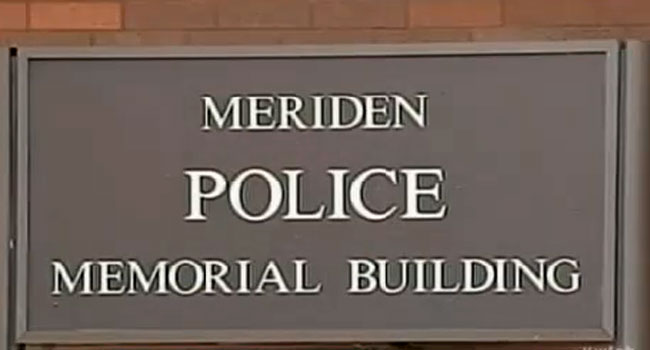 MERIDEN, CT (WFSB) -
The Meriden Police Department is investigating a burglary where the two suspects posed as water company employees.
Police said this is the second time this type of incident has occurred in the area.
According to police, two men came to a home on Sunbright Drive South Saturday at 11:15 a.m. The men, who were dressed in similar attire as Meriden Water Department employees, told the homeowners, who are in their 80s, that there was a problem with their service.
While one suspect was in the basement, the other man allegedly broke into a cabinet and stole $5,000.
After police were called, investigators searched the area; however, they were unable to locate the suspects.
Police told Eyewitness News that Saturday's incident was the second one in the Gravel Street where suspects posed as Meriden Water Department.
Investigators said they are also investigating to see if the two burglaries in Meriden are connected to similar style burglaries in other towns. However, police do not believe Saturday's burglary is related to any in surrounding towns.

"There is some type of scam going on with people posing as employees of the water company," said Meriden police Lt. Mark Walerysiak. "I understand that it has happened in other towns as well. We want people to know and be vigilant. And if they see anything suspicious to call us."

Meriden Water Department employees have identification cards, wear company uniforms and drive marked city of Meriden vehicles. Anyone with any questions about an employee's status with the Meriden Water Department can call police or the water company at 203-238-3304.
One mother on Sunbright Drive South said that she was "scared" to learn about the incident.
"Most of the time on my days off, I'm here by myself with the kids," said mother Reyna Ponce.
Anyone with information about the incident is asked to call the Meriden Police Department at 203-630-6215.
Copyright 2013 WFSB (Meredith Corporation). All rights reserved.