New Britain pizza shop to remain closed after overnight fire
Posted:
Updated: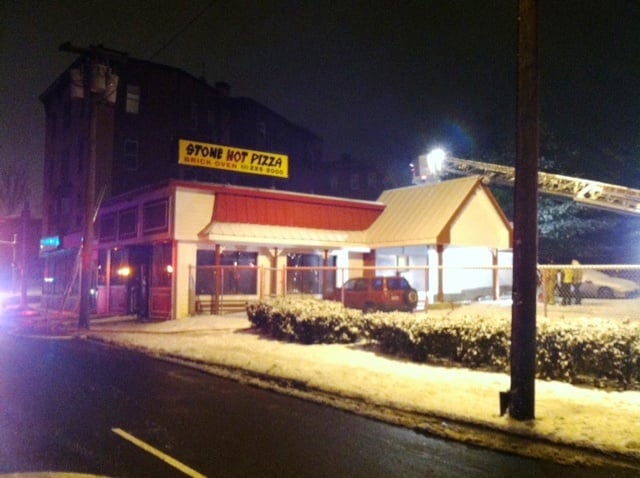 NEW BRITAIN, CT (WFSB) -
A recently opened pizza shop in New Britain severely damaged after a early Tuesday morning fire.
Fire crews from multiple towns rushed to New Britain to help extinguish the two-alarm blaze at Stone Hot Pizza on Stanley Street shortly after 2 a.m.
"Me and my roommate went downstairs, two floors down and started smelling smoke," New Britain resident Mark Roderick said. "We went down further and all of a sudden a big cloud of smoke came out of nowhere. They told us all we had to leave."
Fire officials said no one was inside the restaurant when the fire broke out.
The fire was brought under control quickly, emergency officials said, but not before it badly damaged the business.
The owner of the Stone Hot Pizza told Eyewitness News that he has only been open for a few months and it is unclear when he will be able to reopen his doors.
"The roof is gone, part of the sidewalk is gone," he said. "So, you know it's just starting from scratch."

The official cause of the fire is being investigated by the New Britain Fire Marshal.

The New Britain Fire Department received mutual aid from Hartford and West Hartford departments.

Copyright 2013 WFSB (Meredith Corporation). All rights reserved.