Some Hartford residents floored over gas station proposal
Posted:
Updated: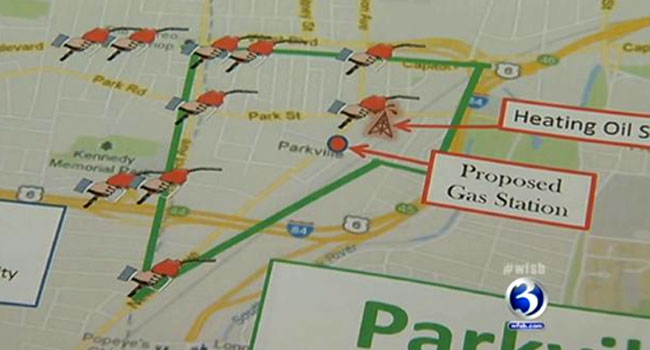 HARTFORD, CT (WFSB) -
Residents of one Hartford neighborhood told Eyewitness News that they are upset about another gas station moving to their area with so many already present.

There are seven gas stations in the Parkville neighborhood and residents told Eyewitness News that many of them use public transportation.
And now, developers are proposing to build another gas station on vacant land near the Stop & Shop. The land was previously used for a bar; however, it was knocked down a few years ago.

Many residents are worried about the increase in noise, traffic and pollution that another gas station would cause.
"The air pollution is very bad, and why are we increasing it by bringing in another gas station into the neighborhood?" asked Margaret Clappis-Merriman of Hartford.
The mayor's office told Eyewitness News that it makes economic sense and it's an opportunity for job creation.
"It's an economic issue," said Clappis-Merriman, who is also concerned about the impact the gas station will have on children. "It's all about money."
Residents told Eyewitness News that they would like to see a health clinic in the area.

The Hartford Planning and Zoning Commission has previously denied the proposal. However, city officials said it will likely be brought up in the near future.
Copyright 2013 WFSB (Meredith Corporation). All rights reserved.