Teachers speak out on gun issues
Posted:
Updated: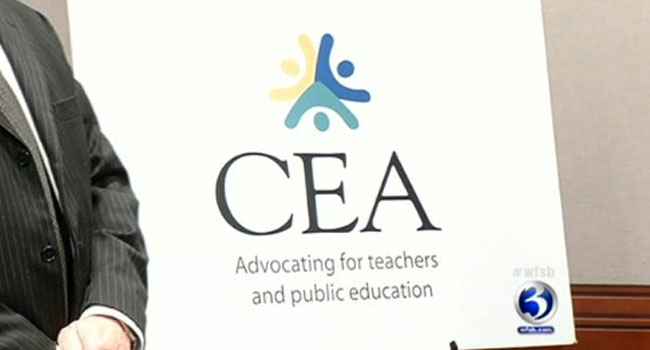 HARTFORD, CT (WFSB) -
Connecticut teachers are speaking out about how they feel on gun issues and school safety in the wake of the mass shooting at Sandy Hook Elementary School in Newtown last month.
A new poll shows Connecticut teachers overwhelmingly support tougher gun laws and want additional funding to make schools safer.
"Clearly the message of the teachers across the state of Connecticut is to do what's necessary to get the assault weapons outside of the arsenal of weapons available to people across the state," said Mark Waxenberg, executive director of the Connecticut Education Association.
The Connecticut Education Association called 400 Connecticut teachers and asked them a series of questions about guns and school safety, and at a news conference they released the results of the study.
According to the poll, 98 percent of teachers favor extending criminal and mental health background checks for all gun purchasers, and 87 percent said they support banning any military-style assault weapons and high-capacity magazines.
In addition, 85 percent of teachers polled said they oppose proposals to allow teachers to carry guns in schools while nine out of 10 believe the state should provide funding to public schools to "modernize" facilities to address today's safety concerns.
"Six of our colleagues lost their lives protecting or attempting to protect students," said teacher Jeff Leake. "So, as we look at the issue, it's important for teachers to be right there in the conversations about how they can be partners in protecting students and themselves."
The CEA said they plan to distribute the results to legislators for their consideration.
Copyright 2013 WFSB (Meredith Corporation). All rights reserved.