Fire inspectors work to keep you safe at clubs
Posted:
Updated: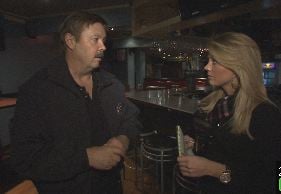 PHOENIX (CBS5) -
Nightlife is very popular here in the Valley with our warm temperatures nearly year-round, but keeping thousands of people safe lies mostly in the hands of fire inspectors.
There are more than 100 bars in Scottsdale, and many of them are concentrated in Old Town Scottsdale, where they can have between 20,000 and 25,000 people on an average Friday or Saturday night, the Scottsdale deputy chief of fire and life safety Jim Ford said.
If you're out on the town, one of the last things you're probably thinking about is exactly what the fire marshal is worried about.
"We're going to ask them their count," said Ford, describing what kind of questions he would ask when inspecting a bar or club during a busy night.
Ford said his team of inspectors randomly checks in on these establishments throughout the year.
"If there's a line, that means that the building is already crowded."
He said the occupancy of the buildings is one of the first things they check and said it is strictly regulated.
"We would make sure that their aisle ways are at least 3 to 4 feet wide," he said. "These types of situations like what happened in Brazil can happen anywhere."
The deadly club fire in Brazil brings back a lot of memories for Ford. A similar accident happened in Rhode Island in 2003, killing 100 people.
"The best example is those folks in Rhode Island, and those folks had about 90 seconds to make a life-and-death decision," said Ford.
He said sprinkler systems are not mandatory and recommended people go to places that have them, but added most clubs and bars do in Scottsdale. Ford said to make sure you know where all the exits are, especially if you're on the second level.
"If you are in there and you are uncomfortable and you don't think you can easily get out, or it just doesn't feel right, go ahead and move. Go to another place," he said.
Copyright 2013 CBS 5 (KPHO Broadcasting Corporation). All rights reserved.