AZ dept. of liquor touts success of underage buyer program
Posted:
Updated: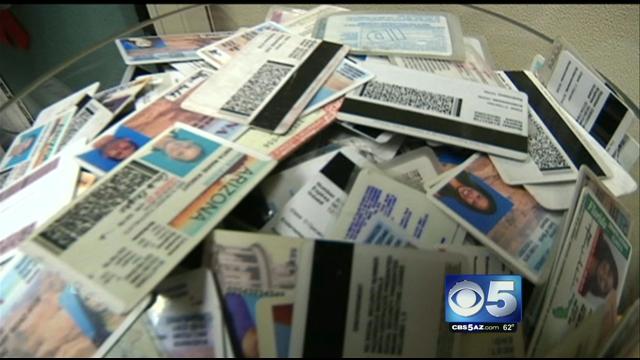 © CBS 5
TEMPE, AZ (CBS5) -
Teens are going undercover to buy alcohol. It's not the latest trend for kids up to no good, they're actually trained by the Arizona Department of Liquor Licenses and Control to weed out the bad businesses.
Let's say someone files a complaint about a liquor license holder, maybe they saw them sell to someone underage. The Department of Liquor will find a CUB, or covert underage buyer, between 15 and 19 years old.
They go to the location with their own ID and an undercover liquor officer to buy alcohol. If they're successful, the place gets cited. And the amount of businesses that fell for it may surprise you.
"Being close to the university, we see a lot of those come through," said Greg Eccles, owner of Tops Liquors in Tempe. While he said fake IDs are a whole new industry now, he stays on top of his game by training every new employee to notice subtle changes in fonts or the size of the picture on the ID. He said he doesn't even use card readers anymore, because now they're behind the times, too.
"They can fake the back strip now," Eccles said.
When we told him a third of the businesses tested failed the CUB challenge, he was a little surprised.
"It sounds a little high to me but there are a lot of underagers trying to buy so we have to be on our guard all the time," Eccles said.
"These IDs were collected in one weekend and I had a bet with our officer that he couldn't fill this jar, and he said, 'I bet you $100 I can,' and he won the bet," said Lee Hill with the Department of Liquor Licenses and Control, pointing to a large glass container holding fake IDs.
Hill said the CUB program is now 10 years old, and out of the nearly 3,000 businesses they've investigated, 772 have sold to the underage buyer. This year, 38 percent of businesses tested took the bait.
"That is a good thing, it sounds kind of juxtaposed, but it's a good thing because it means our operations are getting tighter," Hill said.
Not only will the business owner get cited, but so will the clerk that sold the goods. For people like Eccles, it's just not worth it.
"To them, it's a game and to a liquor license establishment, it's their livelihood," Hill said.
Copyright 2013 CBS 5 (KPHO Broadcasting Corporation). All rights reserved.