UPDATE
Tempe City Council votes to fire city manager
Posted:
Updated: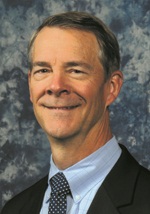 Tempe City Manager Charlie Meyer
TEMPE, AZ (CBS5) -
The Tempe City Council has voted to fire City Manager Charlie Meyer.
The council took a vote late Monday afternoon. Meyer was not at the meeting.
Meyer sent out an email Friday morning to all city personnel saying he believed he was going to be fired within the next two weeks. Meyer could not be reached for comment.
The email cleared up rumors Meyer mentioned that he had resigned his position. Meyer noted that it had been his honor to serve with the employees of Tempe and he expressed his belief that they would carry on with the highest standards of excellence and integrity.
At the meeting, people expressed frustration in not knowing the exact reason why their city manager was getting the ax. But whatever the reason, after five years, Meyer is no longer at the helm of Tempe government.
"The majority of them had concerns over communication and collaboration with the city manager," said Tempe Mayor Mark Mitchell, who voted to terminate Meyer's contract with the city. He said the council feels it's time to move in a different direction.
"To move forward, I think we just need to collaborate and communicate with the ideas," Mitchell said.
At Monday night's meeting, council member Correy Woods - who also voted to terminate Meyer's contract - said the entire story may never be told because of parameters on what they're allowed to say. We pulled council member Shana Ellis aside after the meeting, who told the public she had her own reasons to fire Meyer. She said her reasoning stems from a personal falling out six months ago, in which she alleges Meyer lied to her. Meyer was nowhere to be seen at the meeting.
"That doesn't mean the city stops, it doesn't mean the trash won't get picked up tomorrow," said council member Kolby Granville, who voted to keep Meyer. Meyer's contract with the city had him making nearly $190,000 a year. While Granville said Tempe will keep moving, he worries about the message their vote sends to other at-will city employees - that if the winds change, they could be out.
"While individuals are at will, I think there's an implicit understanding that feedback is ongoing and formal and written," he said.
There will be a special meeting next Thursday to discuss how to move forward. Assistant City Manager Jeff Kulaga will be taking Meyer's place in the interim. Meyer will get six months' pay as severance; we tried to reach Meyer but weren't successful.
As the rumors spread, CBS 5 News contacted city spokeswoman Nikki Ripley on Friday. She indicated she could not speak to the matter and referred us to the city attorney. We made numerous requests to talk with Andrew Ching, but none of those requests were granted.
The City Council appointed Meyer city manager in 2007. Since that time he has gotten mixed reviews on his performance. In 2009, the council almost removed Meyer from his job. A 4-3 vote of the council narrowly retained Meyer as city manager.
Meyer ended his email with a fairly long quote from Mother Teresa. The quote sets up a parody of good vs. evil. The inclusion of this quote implied Meyer was on the side of good and perhaps the council and mayor on the opposite side.
City Councilman Kolby Granville said he got the email at about noon on Friday.
"I think he was looking for the opportunity to provide certainty in an environment of uncertainty," Granville said.
Stay with cbs5az.com for updates on this developing story.
Copyright 2013 CBS 5 (KPHO Broadcasting Corporation). All rights reserved.