Mental health experts battle over prescription drugs
Posted:
Updated: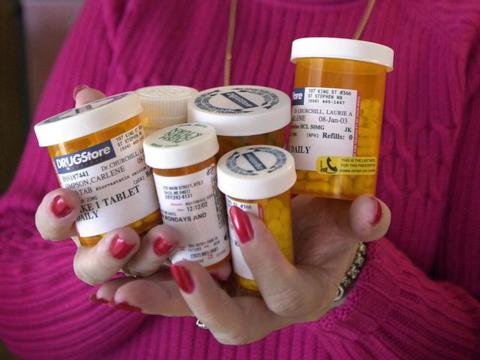 © CBS 5
PHOENIX (CBS5) -
One has an M.D., the other a Ph.D. and both have a say in your mental health. But these doctors aren't seeing eye to eye in the battle over prescription drugs.
A proposed bill at the state legislature would give psychologists the power to write prescriptions.
National shooting tragedies in our country spotlight the holes in our mental health system. Experts agree that something needs to be done, but others say this proposal isn't the answer.
"There's no doubt that we can improve mental health care in the United States," said Dr. Jeff Thomas with the Arizona Psychologists Association.
He said that's why they support Senate Bill 1008, which would allow licensed psychologists to prescribe medication after more training and education.
"Citizens in Arizona right now face a shortage of adequately trained prescribers of psychotropic medications," said Thomas.
He argues the waiting list to see a psychiatrist can be very long and this proposal would save patients time and money.
"As you can imagine, there are a lot of politics, so professions that have prescriptive authority are resistant to share that market with other professions," said Thomas.
"I truly believe that it doesn't make any sense. It's not needed and it's a threat to patient safety," said Dr. Carol Olson with the Arizona Psychiatric Society.
She said the training proposed by AZPA doesn't scratch the surface of what psychiatrists go through in med school and the training afterward.
"It's nowhere near the number of hours that are involved in truly teaching somebody to understand the physiology of the body, how the various organ systems work, how medications interact with each other," Olson said.
Olson says psychologists serve a purpose and fill a need in psychotherapy and counseling, but drugs should be left to medical doctors.
Copyright 2013 CBS 5 (KPHO Broadcasting Corporation). All rights reserved.