On Your Side
Tree is causing concern for residents of New Haven neighborhood
Posted:
Updated: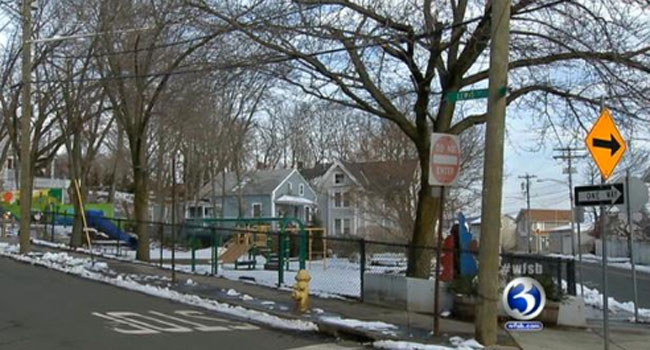 NEW HAVEN, CT (WFSB) -
New Haven residents are calling a tree in their neighborhood a safety hazard and they contacted Eyewitness News for help.
Neighbors said a pear tree on Lewis Street is pulling a wire toward a playground in the area.
The tree started causing problems after Superstorm Sandy in October and residents told Eyewitness News that they have been proactive and called City Hall.
However, they said they have had no luck with getting a response from city officials.
"They do not care," said Chantel Whitehead of New Haven. "They kept saying when I call plenty of times there are other emergencies."
But city officials said that is not entirely true.

"As soon as it was reported, it was logged into the city's list of trees requiring inspection and it will be inspected in a timely manner," Anna Mariotti, who is the director of communications for the city of New Haven.
After Eyewitness News called the city about the issue, the officials sent an inspector to assess the tree.
"The tree is healthy and not diseased. A limb of the tree is touching communication wires; these are phone wires, not electrical wires," Mariotti said in a statement to Eyewitness News. "This limb is not leaning on the wires or putting pressure on the wires."
Neighbors told Eyewitness News despite that statement, they still think the tree looks unsafe and they're worried about what will happen when another storm comes.
"When the other tropical storm hit, we were out of power for quite some time," said Tito Melbourne of New Haven. "So when this tree was starting to go on the line, we were concerned."
Copyright 2013 WFSB (Meredith Corporation). All rights reserved.