Father remembers daughter killed in Putnam fire
Posted:
Updated: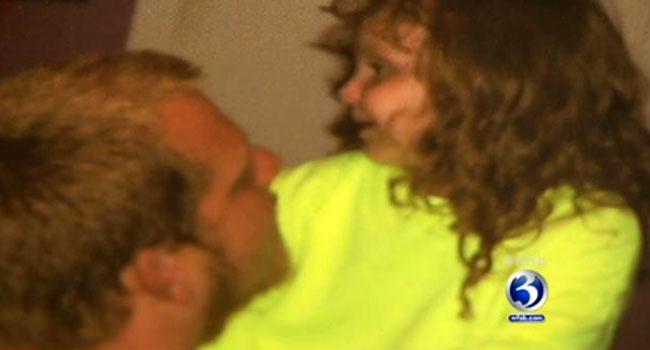 © Jeff Carney with his daughter Alexis Auger.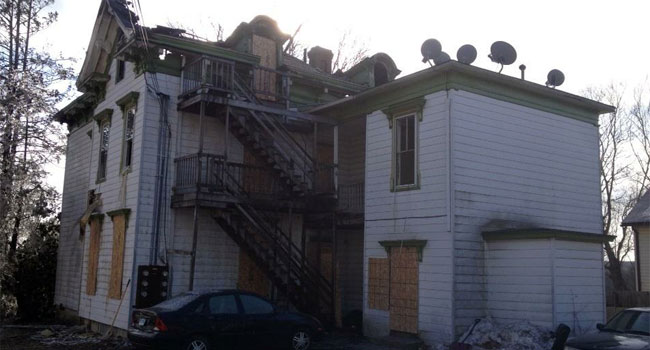 © The home is all boarded up now after a double fatal fire in Putnam.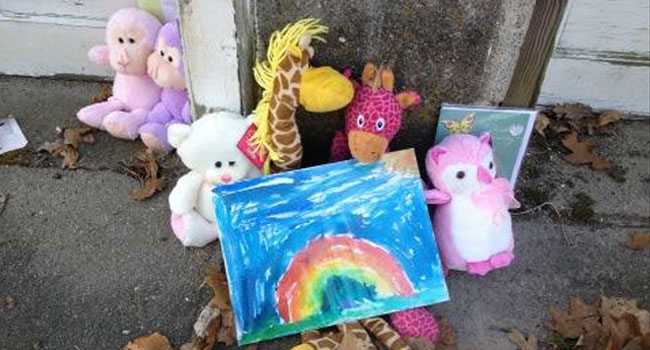 © What was left outside the home of a double fatal fire in Putnam.
PUTNAM, CT (WFSB) -
The father of one of the children killed after a massive fire at a historic multi-family home on Prospect Street in Putnam early Tuesday morning talked with Eyewitness News about the last time he saw his daughter.
Just before 1 a.m., firefighters were called to the old Victorian home, which was built by silk manufacturer George Hammond in 1867.

When firefighters arrived, two young children were still inside the home and a rescue team tried getting in, but were forced to retreat because of the thick smoke and heavy flames.
Firefighters spent more than five hours fighting the fire and when it was safe to do so, a rescue team found the bodies of Alexis Auger and her sister Ava in a third floor bedroom.
Now, Jeff Carney, 22, is faced with something that nobody should be forced to do: bury his child.
"I just saw her on Christmas," he told Eyewitness News on Wednesday. "That was the last time I saw her."
The cause of death for both girls was smoke inhalation and the manner of death is accidental, according to the chief medical examiner's office.

Carney's daughter Alexis turned 3 years old on Jan. 6.
The pregnant mother of the girls and her boyfriend were able to escape the massive flames, but not without a fight.
"I give it to him. He's a brave dude," Carney said. "He tried everything to get them out. I know they wouldn't leave those girls."
He added that the girls' mother is "amazing" and "tried everything" for her daughters.
"She fought through it all to take care of the girls," Carney said.
Both the mother and her boyfriend suffered non life-threatening injuries along with two other tenants.
Eyewitness News learned that the home is in foreclosure and receivership.
Up until Tuesday, Eastern Connecticut Contractors, LLC owned the building.
But as of Wednesday morning, it's back in the hands of its previous owner, who is a Milford woman who was financing the mortgage.
Her attorney told Eyewitness News that Eastern Connecticut Contractors failed to make payments.
There are also two pending lawsuits against Eastern Connecticut Contractors.

The fire has been ruled accidental. Putnam's Fire Marshall said because of the heavy damage done, they'll never be able to determine exactly where in the victim's bedroom the fire started and why.
As of Wednesday night, no fire code violations have been found. However, the investigation is ongoing.
According to fire officials, all five units of this home that were occupied were badly damaged and the roof eventually collapsed onto the third floor.
The American Red Cross is assisting six people who were without a home Tuesday night. In total, five adults and one child are being assisted with food and clothing needs.
Meanwhile, Carney remembers the happy memories of his little girl.
"She seen me, screamed daddy and came right up to me," he said. "It breaks my heart. And I didn't even get to see her on her birthday. It kills me."
Copyright 2013 WFSB (Meredith Corporation). All rights reserved.