Buses affected by fuel filter problems expected to be running Tuesday
Posted:
Updated:
By Joseph Wenzel IV, News Editor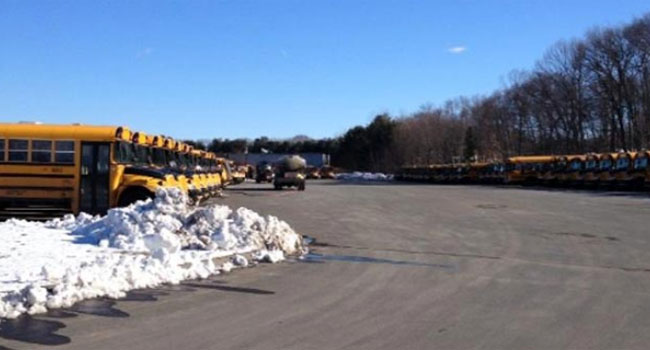 WINDSOR, CT (WFSB) -
Officials from First Student told Eyewitness News that they have been working on 150 buses after algae was found in their fuel filters to have them ready for Tuesday morning.
First Student officials said during a diagnostic maintenance check Thursday, algae was discovered clogging a bus fuel filter. A clogged fuel filter can cause a bus to stop without warning, according to officials.
Workers have changed all of the fuel filters on all the buses as well as drained and treated all the tanks, according to officials. A fuel vendor treated the storage tank Monday, officials told Eyewitness News.

According to officials, a third-party consultant will be brought in Tuesday to review the process done by First Student officials.
Drivers were also brought in Monday to make sure the buses were "performing optimally."
In total, CREC officials said, 200 buses were compromised and that had an effect on eight magnet schools and 35 Open Choice bus routes. However, officials said, CREC was able to get coverage of 52 routes.
At least one school, Pathways to Technology, was closed Friday and exams at the school had to be rescheduled, due to the bus problems.
Copyright 2013 WFSB (Meredith Corporation). All rights reserved.