Whyte leads Arizona over Utah 62-58
Posted:
Updated: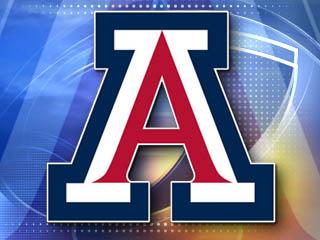 © cbs 5
SALT LAKE CITY (AP) -
Davellyn Whyte had 23 points and 11 rebounds to lead Arizona over Utah 62-58 Friday night.
Whyte was 8 of 16 from the field and had six steals and six assists to go with her double-double. Carissa Crutchfield had 11 points for the Wildcats (11-5, 3-2 Pac-12).
Arizona led 32-28 at halftime and shot 49 percent from the field for the game. Utah shot 50 percent. Free throws were key. The Wildcats were 100 percent at the free-throw line. Utah was 33 percent.
A free throw by Iwalani Rodrigues gave Utah a 58-57 lead, with 30 seconds remaining. Utah then missed three free throws. Whyte made a layup and a free throw to give Arizona a two-point lead. Free throws by Layana White sealed the win.
Michelle Plouffe led Utah with 18 points and nine rebounds. Rodrigues scored 16 points, and Taryn Wicijowski added 12 for the Utes (9-7, 0-5).
Copyright 2013 CBS 5 (Meredith Corporation). All rights reserved.