Preliminary report sheds light on fight between man, cop motorcycle club
Posted:
Updated: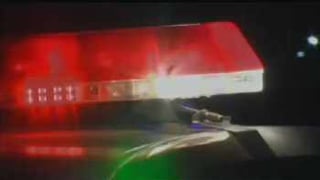 PRESCOTT, AZ (CBS5) -
Fists flew at a holiday party for a law enforcement motorcycle group on Whiskey Row in Prescott. We first told you about this last month; a man living in Colorado visited Whiskey Row but ended up in the hospital after getting punched in the face. Now police are investigating a motorcycle club.
According to their website, the Iron Brotherwood is a national movement that started in January 2006 for law enforcement, by law enforcement. It brings together "like-minded individuals who enjoy riding, working, and partying together." This story involves the Whiskey Row Chapter of the Iron Brotherhood.

According to the preliminary report from Prescott police, on Dec. 22, a fight broke out at Moctezuma's Bar between members of the Iron Brotherhood and a man named Justin Stafford. Officers interviewed Stafford at the hospital and asked him what happened, but he didn't know exactly who hit him or how many people were there.
Officers then interviewed witnesses, according to the report. Someone at Moctezuma's Bar told police the Iron Brotherhood members weren't allowed in initially because they were wearing biker "cuts" with biker gang-style patches, but once they showed their badges, they were let in. Then after the fight broke out, they were kicked to the curb.
The owner of nearby bar, Hooligan's, told police the Iron Brotherhood members were a rowdy bunch and that he had to cut 90 percent of them off from alcohol by the end of the night.
Security at another bar told officers the Iron Brotherhood members weren't allowed in because of their gang-related clothing, but that they tried to bully their way in by flashing their badges.
Prescott police turned the investigation over because some of the officers implicated in the fight are members of Prescott police and Prescott Valley police. DPS is now investigating, even though they, too, have members in the Iron Brotherhood Arizona Chapter. We expect many more details to come out, once the case is wrapped up.
[Related: Prescott Valley police chief defends presence at bar fight]
Copyright 2013 CBS 5 (KPHO Broadcasting Corporation). All rights reserved.