Talent judge for second time accused of raping teen girl
Posted:
Updated: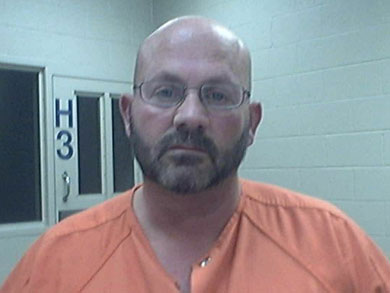 BATES COUNTY, MO (KCTV/AP) -
A convicted rapist who unsuccessfully challenged Kansas' sex offender rehab program before the U.S. Supreme Court, then co-founded a talent agency after he was released, is now accused of raping a 14-year-old girl at knifepoint in a Tennessee hotel.
Police said the man was managing the teen when he brought her to Nashville over the weekend for a talent showcase. After attacking her, Robert Gene Lile allegedly left the terrified girl behind. She then called her family for help.
Police tracked the suspect down to a relative's home in Bates County where he was arrested.
The man allegedly met the girl through a talent show in Topeka. Lile was a judge in the contest apparently offered by a Topeka radio station.

Lile, who spent 20 years in prison after being convicted of raping a teenager, is accused of repeatedly raping the girl. Nashville police said the 55-year-old Lile, who was the girl's manager, then left her in a local hotel Sunday.
Lile was taken into custody Monday in southwest Missouri while leaving a relative's house. He was being held Wednesday in Missouri's Bates County jail on five Tennessee warrants charging him with aggravated rape.
"We've dealt with incidents like this in which a sex offender is released from prison so he could commit another crime," Bates County Sheriff Chad Anderson told The Associated Press. "I don't know why they keep letting those guys out."
Authorities hope to have him returned to Tennessee later this week.

Lile, who lives in Osawatomie, Kan., about 50 miles south of Kansas City, appeared before a Missouri judge Tuesday and waived extradition -- but he rescinded the waiver Wednesday, meaning Tennessee authorities will now have to get a governor's warrant to extradite him. His bond was set at $500,000 cash.
No listed phone numbers could be found for Lile or the company he co-founded, Studio 57 Entertainment and Elect 9 Records in Overland Park. The business doesn't appear to have a website or online presence. Officials said Lile wasn't on a public sex offender list because his conviction occurred before the lists were required by law.
Lile was convicted in 1983 of aggravated kidnapping and rape. The victim was a 16-year-old girl.

The latest girl met Lile in July. Investigators said he repeatedly sexually assaulted the girl over two days while in Tennessee. She called her parents after he left her in the hotel, and they called authorities.
Lile served 20 years of a life sentence after being convicted of raping a high school girl at gunpoint in September 1982 in Johnson County, Kan. He insisted the sexual contact with the girl was consensual, but the girl testified that Lile had feigned having car problems and flagged her down for help, then forcibly raped and sodomized her.
A few years before he was to be released from prison, the Corrections Department required him to participate in the state's sexual predator program. As part of the program, offenders were required to provide a written sexual history that included all prior sexual activities, including those that might constitute uncharged criminal offenses, and admit their guilt for the acts for which they were convicted.
Those who refused lost privileges and faced transfer to maximum security custody, where more dangerous prisoners were housed and visitation was sharply limited.
Lile refused to sign an admission of guilt or provide details of his sexual past, claiming the requirement violated his Fifth Amendment right against self-incrimination. His case made it to the U.S. Supreme Court, which ruled 5-4 in 2002 that his constitutional rights had not been violated.
"I'm disappointed it played out this way for the girl and her family, but this doesn't surprise me," said Stephen McAllister, a University of Kansas law professor who argued the state's case in late 2001 before the Supreme Court. "He was completely unrepentant from his previous conviction."
McAllister said Lile refused to admit he had done anything wrong, which was the basis for the Supreme Court case because the state required convicted sexual predators to accept responsibility for their actions.
Lile's name does not appear on any state or national sex offender registries because his conviction came before those offender lists were created, said Kyle Smith, spokesman for the Kansas Bureau of Investigation.
Smith said the Kansas sex offender registration law took effect in 1993. It wasn't made public until the next year, after a college student was raped and murdered by a co-worker who was on parole after serving 10 years for raping another college student.
The state unsuccessfully tried to make Kansas' sex offender registry retroactive so it would include people convicted of sex crimes before 1994. But the Kansas Supreme Court ruled against the state.
Copyright 2013 KCTV (Meredith Corp.) and Associated Press All rights reserved.