AZ student threatens to shoot principal
Posted:
Updated: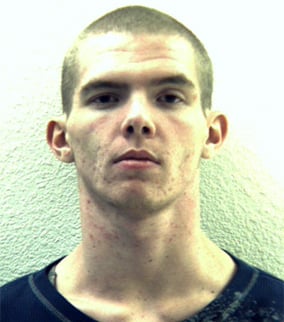 Cable Folan (Source: Yavapai County Sheriff's Office)
PRESCOTT, AZ (CBS5) -
An 18-year-old Arizona student threatened to physically assault and shoot his high school principal in Bagdad, sheriff's authorities said.
Cable Folan was arrested Tuesday and booked into the Camp Verde Detention Center on several charges, including interfering or disrupting an educational institution and cultivating marijuana.
Deputies said they received a call from the Bagdad Superintendent of Schools after staff members recovered a series of his text messages.
Folan had been upset by the way he thought school administrators had been treating him. He was recently told he would likely not graduate, according to YCSO.
Investigators said they learned Folan has had prior issues involving threats and inappropriate behavior at school. Deputies met with the principal and the school went into high alert.
Deputies quickly gathered evidence and obtained a search warrant for Folan's home in the 300 block of Randall Street in Bagdad. He was located and taken into custody.
Folan admitted he wrote the messages because he was upset at the treatment by the school, deputies said. He claimed had no intent to carry out the threats, sheriff's investigators said. The teen acknowledged there were several firearms stored in the home inside a locked closet and claimed he did not have a key, YCSO said.
Deputies got in touch with Folan's dad, gained access to the closet, and took custody of several handguns and rifles. Investigators also recovered a marijuana plant, marijuana and paraphernalia in the home. They also served a search warrant at another home on Randall Street belonging to his mother and recovered additional firearms accessible to Folan.
Copyright 2013 CBS 5 (KPHO Broadcasting Corporation). All rights reserved.