Man arrested after hit-and-run, assault on Mesa officer
Posted:
Updated: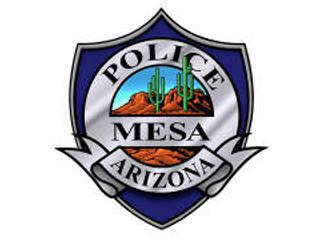 MESA, AZ (CBS5) -
Mesa police arrested a 33-year-old man in connection with a hit-and-run in a condominium complex parking lot and subsequent assault on a police officer.
Mark Adrian Beckwith was arrested and booked into jail after he was arrested about 8:45 p.m. Tuesday.
Mesa police said Beckwith is suspected of driving a black Dodge pickup truck that struck two vehicles in the complex at 510 N. Alma School Rd., causing extensive damage to one of the vehicles.
Beckwith fled the parking lot in his truck, which he parked a short distance away and before witnesses said they saw him on foot, according to police.
Officers caught Beckwith after a short foot chase, handcuffed him and sat him down on a curb. He then jumped to his feet, screamed profanities at officers and then kicked an officer who was trying to subdue him.
Police said Beckwith appeared to be intoxicated or under the influence of drugs and was treated by Mesa Fire Department personnel before began taken to the city holding facility, where he was booked on suspicion of hit-and-run, DUI and aggravated assault.
Copyright 2013 CBS 5 (KPHO Broadcasting Corporation). All rights reserved.