CDC: Prescription drugs kill more people than car crashes
Posted:
Updated: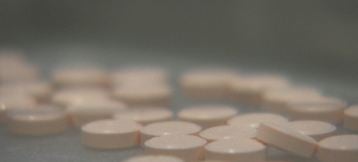 PHOENIX (CBS5) -
We keep hearing about drugs like bath salts and spice, the synthetics that seem to be taking over the drug market. It turns out there's another drug that's even more deadly - prescription painkillers.
"I had a medical procedure and was prescribed opiate pain killers for that procedure to just control pain. I found very quickly that I could take this pill and it would make me feel ... a way that I liked," said former prescription drug addict Colleen Feeney.
She said she quickly became addicted and spent the next six years sinking into a dark hole.
"The situations that I was getting myself into were not anything that I had ever planned on how my life was going to turn out," Feeney said.
Two years ago she asked for help and has been clean ever since.
"Life is good, you know? Life is good now," she said.
"No one really intends or plans on becoming addicted. The way in which I see the prescription epidemic growing, I think it's going to get worse before it gets better," said Community Bridges Medical Director Dr. Michel Sucher.
Sucher said it's a growing problem that even scares doctors. Painkillers are legal and in many cases necessary, but when misused, the results can be deadly.
"More deaths from prescription pain medication than cocaine and heroin combined," Sucher said.
If you or someone you know appears to be having trouble stopping taking prescription pain killers, don't be afraid to ask for help.
Check out the website for Community Bridges here.
Copyright 2013 CBS 5 (KPHO Broadcasting Corporation). All rights reserved.