On Your Side
Health district officials investigate mold at Rocky Hill apartments
Posted:
Updated: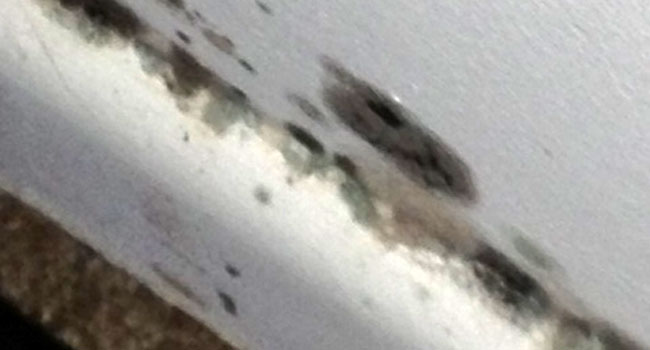 ROCKY HILL, CT (WFSB) -
Neighbors of a Rocky Hill apartment complex told Eyewitness News that they have been dealing with issues with mold for more than a year and has children in the building to get sick.
The residents contacted Eyewitness News because they wanted the management at the Greenfield Village Apartments to be held accountable.
Kirsten Matias said her apartment unit has been plagued by mold and it sticks to the paint so badly, parts of the wall had to be cut out.
"It was growing under our baby's crib," she said. "It was in the corner, it was everywhere."
Matias said the problem stems from the windows.
"It's always leaking," she said.
Residents and the property management have been fighting for the last few months and the solution was to bleach the mold out. However, Eyewitness News visited the apartment complex and could see mold already starting to come back, just after two days.
"We're not going to stay in these conditions. We are not going to subject our kids to this any further," Matias said. "It's just not healthy."
With her younger son being consistently on antibiotics, Matias said she is moving to Bristol and breaking her lease with only two months left on it.
"What happens to the tenants that come after us," Matias said. "They're going to patch these holes up, put some paint on and re-rent it for $1,200 a month."
Director of Health for Central Connecticut Health District Paul Hutcheon said if the apartment fails inspection, they won't allow that to happen.
"The apartment may be vacant, but it wouldn't be allowed to be re-rented until the corrections are made," he said.
Eyewitness News talked to the management at Greenfield Village Apartments, but they referred the television station to its parent company in Illinois.

"We have a process to remediate mold," the company said in a statement to Eyewitness News Monday. "In this case, some windows have already been replaced and others will be replaced."
Officials at the Central Connecticut Health District have started investigating the problem at the Greenfield Village Apartments.
Since the apartment in question is on the top floor, officials at the Central Connecticut Health District were looking at units on the ground level. They were worried the mold may be spreading.
If it is, the entire building might need to be repaired.
Copyright 2013 WFSB (Meredith Corporation). All rights reserved.