On Your Side
WFSB helps viewer get bedroom set from Hartford furniture store
Posted:
Updated: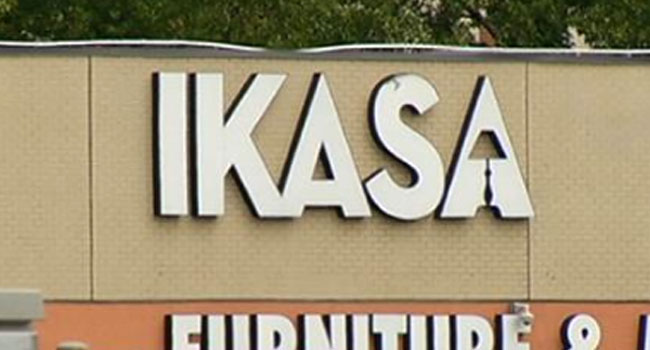 HARTFORD, CT (WFSB) -
A Hartford furniture store promised its customers that a complaint to WFSB was a one-time thing, however the television station has discovered that it has happened again.
It's been more than three months since Donna Dixon ordered a new bedroom set at IKASA.
"Thanksgiving passed, I said maybe I'll get it for Christmas. Christmas passed, and I don't get it," she told Eyewitness News. "New Years passed, and I don't get it. So, I decided to take action."
Dixon told Eyewitness News that she paid $3,000 for a living and bedroom set from the store in October. She has since picked up the couch, loveseat, coffee table and end table on time.
However, when she contacted IKASA to pick up the bedroom set, the mattress was not ready.
The furniture store offered to give her a different mattress, but she said it was lower quality and wanted the bed she paid for.
"It's your fault, not mine," Dixon said. "So, if you don't have what I purchased, you need to send back my money to me."
However, there is a no refund policy at IKASA.
After Eyewitness News visited the store, a manager told the television station that the there was a holdup with the factory making the mattress. He said they changed the fabric covering on the mattress, and IKASA had to custom order Dixon's model.
"We went well out of our way to get this customer exactly what she wanted," said IKASA Manager Akrum Sheikh in a statement to Eyewitness News. "It did take longer than expected and for that we are very sorry and are doing everything in our power to make sure it never happens again to Donna or any other IKASA customer in the future."
Dixon said the explanation is not good enough for her.
"You're supposed to know what you have in stock. You're supposed to know what you have," she said. "If you have to order it, you are supposed to know whether or not the person is going to get it at X-Y time. Right?"
There are warnings on IKASA and the Better Business Bureau gave the company an F-rating.
After Eyewitness News got involved, officials at IKASA with the store said they tried to deliver Dixon's remaining furniture on Tuesday.
The company officials said they tried to set up an appointment for Saturday, however Dixon was not available.

Copyright 2013 WFSB (Meredith Corporation). All rights reserved.