Shots fired, Mesa police officers duck for cover
Posted:
Updated: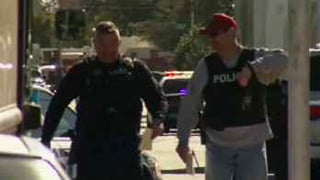 Mesa police investigate shots fired.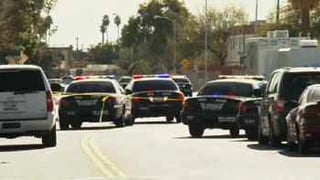 Police back-up units raced to the scene.
MESA, AZ (CBS5) -
Shots fired in an east Valley neighborhood on Sunday had some Mesa police officers scrambling for cover.
No one was hurt, but the search is on for the shooter.
Investigators said two Mesa police officers were talking to someone in the neighborhood in front of a small apartment complex near Pepper and First Street.
All of a sudden, the officers heard gun fire that sounded like it was coming just a short distance away.
The officers reportedly hit the ground and ducked for cover while back-up units raced to the scene.
At least three apartment complexes were evacuated while police closed off the area to search for the shooter.
Investigators believe the shots were fired from a nearby apartment, but when detectives showed up, no one was there.
"At this point it is undetermined who they may have been shooting at or why they were shooting," said Mesa police spokesman Detective Steve Berry. "Since we did have officers in such close proximity, obviously that's a very big concern for us that someone would begin shooting at that point."
Police officers are understandably on edge after at least five officer-involved shootings in the Valley this month.
The person police were originally talking to may have been involved in some unrelated crime, authorities said.
When the shots rang out, the man fled the scene.
Copyright 2013 CBS 5 (KPHO Broadcasting Corporation). All rights reserved.