PD: Teen dead in Glendale drug deal shooting
Posted:
Updated: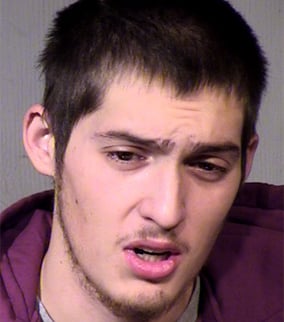 Justin Whitley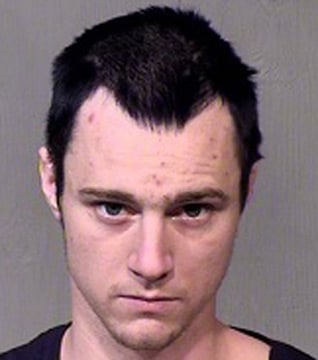 Justin Drennan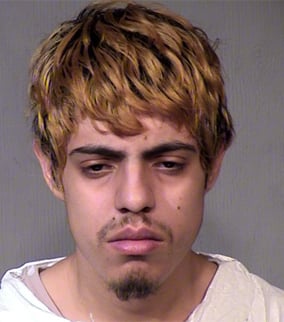 Josh Rasmussen
GLENDALE, AZ (CBS5) -
A 17-year-old boy died in a drug-related shooting in Glendale shortly after midnight Sunday, police said.
The suspected 17-year-old gunman was released to his parents. Police said charges of second-degree murder as well as drug-related charges will be submitted to the Maricopa County Attorney's Office.
Three people were taken into custody in connection with the incident. Detectives said they developed probable cause to arrest Josh Rasmussen and Justin Whitley, both 19, and 21-year-old Justin Drennan. All three suspects were booked into the Fourth Avenue Jail on charges of first-degree murder and armed robbery.
Police were called to the area of 6400 W. Behrend to investigate a report of a car that had plowed into a tree. While en route, officers got additional information that a fight had occurred, and those involved had removed a victim from the scene and fled the area.
When officers arrived, they took the suspect gunman into custody. He was taken to a local hospital with minor injuries. The victim, who had been taken to the hospital before police got there, was airlifted to a local trauma center, where he died Sunday afternoon.
Police said they believe Rasmussen, Whitley and Drennen, along with the victim, had planned to steal drugs and money from the suspected gunman from whom they were going to buy drugs.
During the drug transaction, the victim pointed what appeared to be a handgun at the suspected 17-year-old drug dealer, police said. It turned out the weapon was actually a BB gun, police said. As a result, the suspected drug dealer pulled out a handgun and shot the boy in what appears to be self-defense, officers said.
The shooting remains under investigation.
Copyright 2013 CBS 5 (KPHO Broadcasting Corporation). All rights reserved.