ASU Football To Face Three BCS Bowl Teams On 2013 Schedule
Posted:
Updated: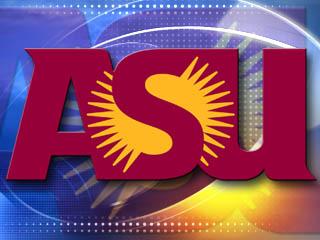 © CBS 5
PHOENIX (CBS5) -
The Arizona State University football program's 2013 schedule will feature two conference champions, the national championship runner-ups and traditional Pac-12 rivals, ASU Vice President for University Athletics Steve Patterson announced Thursday.
Eight of ASU's 2013 opponents played in bowl games this past season, including the BCS National Championship and Rose Bowl. Two programs registered 12 wins and four won at least nine.
"With the loaded non-conference schedule and the always tough Pac-12, I think our football team has one of the marquee schedules in the nation," Patterson said. "I'm looking forward to the chance to prove ourselves against some of the toughest teams in the country and this is yet another reason for Sun Devil fans to be excited about the 2013 season."
The Sun Devils face three BCS teams in four weeks as they host Big 10 champion Wisconsin on Sept. 14 before opening Pac-12 Conference play on theroad against Rose Bowl Champion Stanford on Sept. 21. ASU's home conference schedule begins on Sept. 28 against USC before traveling to Cowboys Stadium in Arlington, Texas, for an Oct. 5 matchup against Notre Dame.
The 12-game schedule includes seven games at home, four on the road and one at a neutral site, and three of the first four games will be played in Tempe. ASU will open the season on Sept. 7 at Sun Devil Stadium against Sacramento State and end the year at home against Territorial Cup rival Arizona on Nov. 30.
ASU reached the eight-win plateau for the first time since 2007 and ended the season with Three straight wins for the first time since 1978, including a 41-34 Territorial Cup victory in Tucson and a 62-28 win over Navy in the Kraft Fight Hunger Bowl.
Headlined by consensus first team All-American Will Sutton, the Sun Devils are returning 16 starters, including linebackers Carl Bradford and Chris Young, safety Alden Darby anddefensive lineman Jaxon Hood on defense, and running backs DJ Foster and Marion Grice, quarterback Taylor Kelly and three offensive linemen on offense.
Football season ticket renewals for the 2013 season were sent to current season ticket holders in November offering a loyalty discount for renewing by the deadline of Jan. 15. The Sun Devil Ticket Sales Team will begin selling new season tickets for the 2013 season on Jan. 16, and any football season ticket purchased between the Jan. 16 on sale date and May 15 will be at the reduced early-bird rate. Tickets purchased starting May 16 will be at the 2013 season ticket price. To secure your seats and take advantage of early-bird pricing, call (480) 965-5333.
The Sun Devils' remaining home schedule includes Colorado on Oct. 12, Washington on Oct. 19 and Oregon State on Nov. 16. Homecoming is set for the game against the Huskies and ASU's bye will be the week of Oct. 26.
ASU will travel to Washington State on Halloween for its only Thursday night game of the year before making trips to Salt Lake City and Los Angeles to face Utah on Nov. 9 and UCLA on Nov. 23, respectively.
The Pac-12 Championship game will be played on Dec. 7 at the home stadium of the team with the best overall conference record. For the first time in its three-year history, the game will be played on a Saturday and will be televised by either ESPN or ABC.
Every Pac-12 team will have two "misses" each year, or teams they do not face. ASU's misses in 2013 are Cal and Oregon.
For the second year in a row, fans all across the country will be able to watch every football game played at Pac-12 sites. A combination of the ESPN channels, ABC, and FOX will broadcast 44 games nationally and Pac-12 Networks will offer 35 games to a national audience. Exact broadcast schedules will be determined at a later date.
The 2013 ASU Football Schedule
9/7

Sacramento State

9/14

Wisconsin (Big 10 Champion)

9/21

at Stanford (Pac-12 Champion)

9/28

USC

10/5

Vs. Notre Dame at Cowboys Stadium in Arlington, Texas

10/12

Colorado

10/19

Washington (Homecoming)

10/26

Bye

10/31

at Washington State (Thursday)

11/9

at Utah

11/16

Oregon State

11/23

11/30

at UCLA

Arizona
Copyright 2013 CBS 5 (Meredith Corporation). All rights reserved.