Norwich officer shot during standoff released from hospital
Posted:
Updated: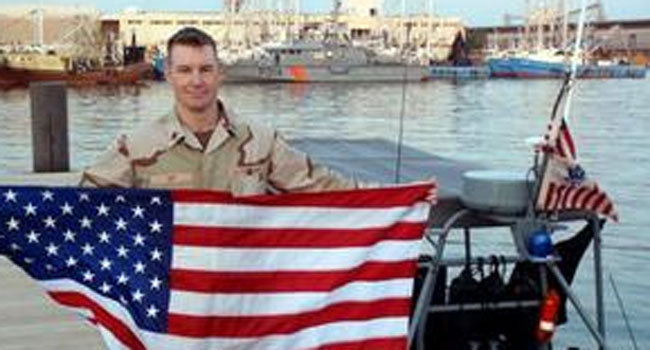 © The Norwich Bulletin
NEW HAVEN, CT (WFSB) -
A 14-year veteran of the Norwich Police Department, shot multiple times during a standoff with a man that eventually took his own life, was released from the hospital Thursday morning.
Officer Jonathan Ley was rushed to Yale-New Haven Hospital Monday evening after he was shot while responding to reports of a man inside an apartment on Cedar Street that wanted to commit "suicide-by-cop."
At a press conference Tuesday afternoon, Norwich Police Chief Louis Fusaro said Ley told officers that he "couldn't wait to get back on the street."
In 2004, Ley, who works the station's job fairs and served as a bike officer, was honored for his service with a life-saving award.
"He's got a great personality," Fusaro said. "He's a character. He's a pleasure to be around, which works out very well for recruitment."
According to other veterans, Ley is Boatswain's Mate 3rd Class in the United States Coast Guard Port Security Unit 301, which was located in Cape Cod, MA. He was a Coast Guard reservist and was called to active duty twice, once following the terrorist attacks on Sept. 11, 2001, and in 2009 to Kuwait.
Ley was released around 11 a.m. from Yale-New Haven Hospital, at which time a police procession escorted him back to Norwich.
"This is what the officers of Connecticut mean to us and regardless of the patch on our shoulder," said Hartford Police Sgt. Garth Perri. "We are all brothers and sisters. We'd rather do this than a funeral."
Willimantic Police Officer Stan Perizo said it was "emotional" to see Ley walk on his own power.
"You could see it in his face, and he had his son there," he said. "Just good to see he's under his own power."
Fellow Norwich officer Sgt. Steve Lamantini told Eyewitness News that he "was amazed" to see Ley go home after only four days.
"Everyone is amazed. He's actually out of the hospital already," Lamantini said. "He wants to be home. We want him home."
Razzino was found in a bathroom from an apparent self-inflicted gunshot wound to the head after an 11-hour standoff, police said.
The Connecticut State Police, who were originally assisting Norwich police, have since taken over the investigation. There were no updates Wednesday night in the investigation.
Copyright 2013 WFSB (Meredith Corporation). All rights reserved.