Ambulance from Norwich to take part in President Obama's inaugural parade
Posted:
Updated: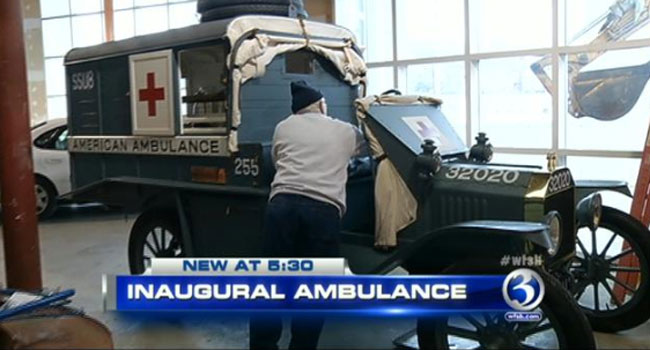 A World War II, Model T Ford field ambulance will be making the trip from Norwich to Washington D.C. to take part in President Barack Obama's inaugural parade later this month.
George King III of Connecticut Antique Engine Restoration spent years researching the 1916 Model T Ford Ambulance.

"I researched the ambulances for three years, culminating in a trip to France to see the only existing original," he said. "And while I was there, I was able to get blueprints."
King imported $4,000 worth of mahogany from the Ivory Coast of Africa, a horn from an auction in Australia and sheet metal. He even was given stretchers from a collector in Verdun and were used during the Battle of Verdun.
"It was big labor of love for myself and many volunteers who helped on the project in many ways," said King, who lives in Franklin.
The ambulance that King has restored was once donated to the war effort by a prep school.
"They raised $1,200 in two weeks at the Groton School in Groton Massachusetts to fund the building of this ambulance in 1916," he said.
The ambulance was chosen from the thousands of applicants to be one of the 63 vehicles in the inaugural parade.
Following the parade, the ambulance will sent to France.
"And (it) participate in some of the centennial World War I events over there," King said.

Copyright 2013 WFSB (Meredith Corporation). All rights reserved.