Fines to be handed out for people who do not clear sidewalks in Bristol
Posted:
Updated: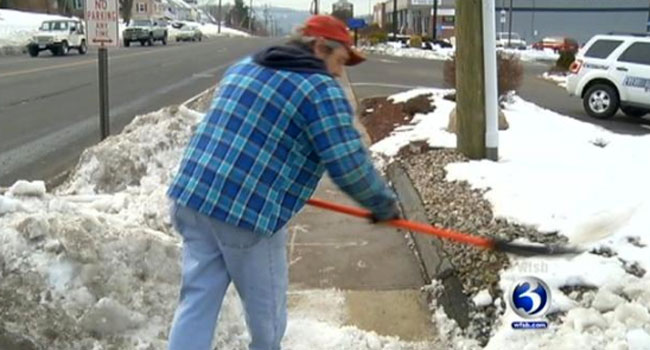 BRISTOL, CT (WFSB) -
Bristol residents could face fines if they do not clear snow-covered sidewalks near their homes.
Rachel Beauchemin said she walks with her dog and son often, but she told Eyewitness News that she always seems to run into at least one sidewalk that hasn't been shoveled.
"It's a public sidewalk. It should be cleared, plus it's a liability," Beauchemin said. "I mean if I had a public sidewalk in front of my house that would be the first thing I would do because I wouldn't want someone to fall and turn around and sue me."

The last snowstorm hit Connecticut almost a week and a half ago, but Eyewitness News noticed snow still on sidewalks around the city.
"I look up Route 6 and it looks like parts of the sidewalks still aren't cleared," Beauchemin said.
Police told Eyewitness News that they have received some complaints from residents, but said they've mostly had problems with businesses.
"I understand the safety of people and all of that. But what's good for one is not always good for the other. You know what I mean?" said Dave Rodger, who was shoveling the sidewalk in front a local gas station. "Don't crack down on us and not crack down on everyone else."

If sidewalks aren't cleared shortly after a storm, police said they will give out warnings first. If the problem continues, officers will hand out tickets for $120 apiece.
Copyright 2013 WFSB (Meredith Corporation). All rights reserved.