Second Walmart coming to Manchester
Posted:
Updated: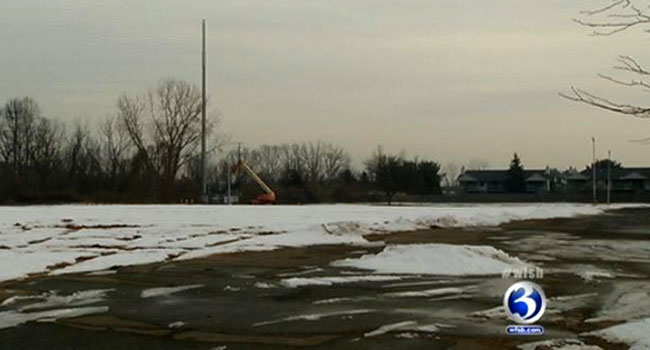 MANCHESTER, CT. (WFSB) -
The Manchester Planning and Zoning Commission approved a proposal for a new Walmart Monday, which would be the second store in the city.
The proposal will allow officials to build a new supercenter near the East Hartford town line and expand the current store located near the Buckland Hills Mall.
The new supercenter, when completed, will be located on Spencer Street, which is about 4 1/2 miles away from the current store.
The new Walmart, which will include a grocery store, will be built in the plaza that once housed Kmart and currently has a Pep Boys and an Ocean State Job Lot. The former Kmart building, which has been vacant for 10 years, was torn down last year.
"I think it's a good idea, more competition for the other businesses," said David Reopeel of Bolton.
However, some worry that the competition could end up being a killer, with the retail giant driving others out of businesses. Plus the argument is that Manchester already has a Walmart on the other side of town near the South Windsor line.
"Probably don't need two Walmarts," said Christina Morrissey of East Hartford. "But it would be good for the area, more jobs."
The current Walmart in the city will expand into a supercenter with 27,000 square feet of additional space. The new supercenter on Spencer Street will be more than 150,000 square feet.

Officials with Walmart told city officials if it all goes according to plan, they could open up its second Manchester store sometime next year.
Copyright 2013 WFSB (Meredith Corporation). All rights reserved.