Nissan execs in Valley to probe Leaf battery issues
Posted:
Updated: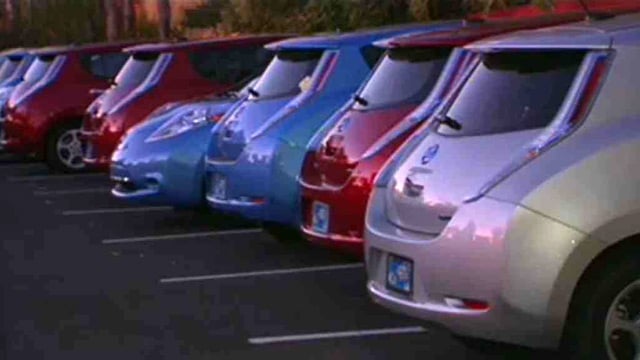 (Source: CBS 5 News) Valley owners of the electric vehicle Leaf met with Nissan executives Tuesday to discuss issues with the car's battery.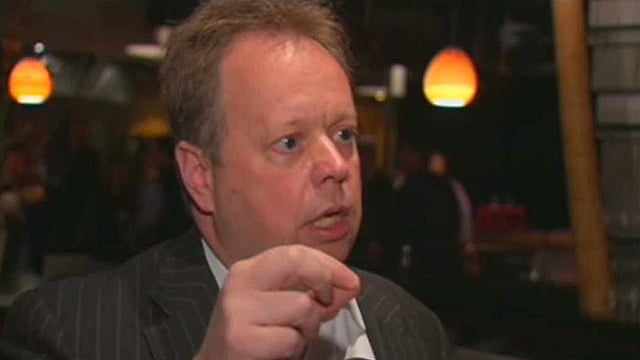 (Source: CBS 5 News) Andy Palmer, Nissan's executive vice president, said there are many reasons why Leafs could be losing power, but that the Valley's summer heat is only partly to blame.
Inside azfamily.com

More>>

Wednesday, January 9 2013 4:30 PM EST

2013-01-09 21:30:14 GMT

READ: Nissan Leaf owners claim AZ desert heat saps batteries

More >

READ: Nissan Leaf owners claim AZ desert heat saps batteries

More >
SCOTTSDALE, AZ (CBS5) -
Even though Nissan has bought back some of its relatively new Leafs and will soon offer a new battery warranty, the company still does not acknowledge there is a problem with the electric vehicle's battery capacity in regions with extreme heat, like Phoenix.
Some of the company's biggest corporate executives flew in to meet with Valley Leaf owners at Scottsdale's Hotel Valley Ho on Tuesday night. The meeting was not open to the media, but about 50 Nissan Leaf owners RSVP'd to the event.
"I am a little upset with Nissan right now," said Phoenix resident James Spearman.
He said his all-electric Leaf can't stand up to the Valley's desert heat.

"I feel like they sold us what is essentially a defective product, not suitable for Phoenix," said Spearman.
Spearman has spoken with two of Nissan's arbitration specialists and filed dozens of complaints. He asked the company to buy his Leaf back and was declined. Spearman is now planning a lawsuit.
And of the 400-plus Leaf owners in Arizona, Spearman is not alone in his dissatisfaction.
CBS 5 News has published a series of reports after dozens of Leaf owners have complained for months about the loss of battery capacity on their relatively new cars.
They were the first in line to buy the new technology and bought the cars in good faith. Many consider themselves the company's guinea pigs.
Owners complain they've seen a dramatic drop in driving range to the point where a single charge no longer powers the car the distance it used to. They've reported losses of 25 percent to 40 percent of their batteries' capacity. That is demonstrated in a loss of up to four of 12 bars on a dashboard gauge.

At the outset, each of the owners who spoke with CBS 5 News said they thoroughly researched the eco-friendly car before buying it and to a person, they loved their new Leafs.
However, after only one scorching summer, they were frustrated by the issues they were having with the battery.

"I feel that they really let down - the owners who live in hotter climates," Spearman said.
In order to satisfy some of their customers, seemingly the most vocal, Nissan has since bought back several Leafs under Arizona's Lemon Law.
To further investigate owners concerns, Nissan execs flew from Japan to meet with dozens of owners behind closed doors Tuesday night.
Andy Palmer, Nissan's executive vice president, said there are many reasons why Leafs could be losing power. He said the Valley's extreme heat is only partly to blame, though among the 13,000 Leafs on roads all over the country, only regions of extreme heat like the Valley have owners sounding off.
"Undoubtedly, one of those reasons is temperature. That's why these guys particularly have a problem and one of the reasons why I came here to listen to their problem," Palmer said.
When asked what Nissan is going to do about it, Palmer said, "The first thing we're putting in place is the new warranty, so we're underwriting the performance of the battery, which is already a big step."

Many owners CSB 5 News spoke with said Tuesday's meeting was unimpressive and referred to the upcoming new battery warranty as the company slapping a Band-Aid on a serious problem.
"It's more of a PR move than any kind of solution for owners in Phoenix," Spearman said.
"It lived up to my expectations, and I guess that's because my expectations were pretty low," said Mason Convey, a former Leaf owner.

"I don't really believe it until I see it," said Randy Miller, also a former Leaf owner and founder of the website
wiltingleaf.com
.
But another Leaf owner had a different point of view. He told CBS 5 News that at age 33 he has owned 33 cars and in the Leaf, he has finally found the perfect car. He's driven his Leaf for a year and a half and said not having to buy gas all of that time has saved him money.
He said he has not experienced the loss of battery capacity like many of the other owners said at Tuesday's meeting, but showed up because "it's not every day you get to meet the global executive vice president of the company."
Palmer said he does not expect the upcoming new warranty to quiet all of the owners' concerns.
"It's the start of a dialogue. It's not the end of a dialogue," he said.
Palmer said there is much to work out, and the specifics of the new warranty will not be available until the spring. That means no one is really clear if the move will finally quiet Leaf owners still trying to rustle up relief in the Valley.
Copyright 2013 CBS 5 (KPHO Broadcasting Corporation). All rights reserved.