CBS 5 Advocate
Home warranty provider fails to pay claim as promised
Posted:
Updated: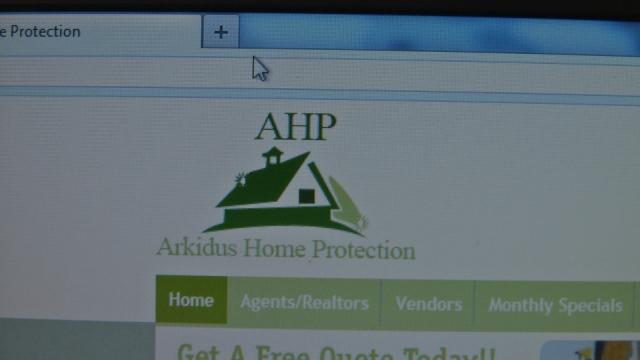 BUCKEYE, AZ (CBS5) -
Many homeowners like the peace of mind that comes with a home warranty, but things haven't been very peaceful for one Valley Veteran. He says his home warranty company reneged on their promise to pay for his A/C repairs and he's now stuck with the bill.
Home warranties are supposed to protect the major systems in your home. If something breaks down, you pay a small fee, and the warranty picks up the rest of the tab. There are lots of home warranty companies operating in Arizona - some with names you recognize, some with names you don't. Length of time in business and track record with customers are important considerations. Choosing based on price alone is never a good idea.
"I was on the internet and did a search for home warranties on Google," said Kyle Schoen.
Schoen found a company doing business in Arizona called Arkidus and he signed up. When the Navy Vet's A/C went out last summer, he says the contractor Arkidus sent out wanted to get started, but said there was a problem.
"They told me they've had the parts in for over a week, sitting on his desk, and he was about to send it back because the home warranty company hadn't paid him yet," Schoen said.
Schoen says Arkidus talked to the contractor and guaranteed payment. The contractor took the home warranty company's word and fixed the A/C. But Arkidus never came up with the money. Schoen says no one at the company will give him a straight answer why.
"They were sorry for the inconvenience, and they'd get it all taken care of and talk to them, I waited a few days later, still nothing," Schoen said.
We're now into 2013, four months have gone by, and Arkidus still hasn't paid for the repair. The contractor has now turned its attention to Schoen.
"They started coming after me, saying I need to pay it now, so they sent me a bunch of letters on that. The remaining balance is just over $1,300, and they've already sent the letters to collections," Schoen said.
Schoen says he was disabled while on duty in the Navy and goes through painful rehab. He got a home warranty to have one less thing to worry about. But Arkidus didn't deliver and now his good credit is in jeopardy.
"It's ridiculous that I have to go through all this, and to even have to come to you guys to see if I can't get this paid, so it doesn't affect my credit report for the long term," Schoen said.
In some cases, the contractor does have the right to go after the homeowner, when the home warranty company won't pay up - because the homeowner benefited from the repair. That's why price should never be your only consideration when choosing a home warranty company.
Look for companies with a number of years in business and a good rating with the BBB, or ask a neighbor for a referral.
We talked to the owner of Arkidus. He says the company has run into some financial problems and it doesn't have the money to pay Schoen's claim right now. This is a frequent problem for smaller home warranty companies. Larger, more well-known, financially-solvent home warranty providers are much less likely to have this problem.
Copyright 2013 CBS 5 (KPHO Broadcasting Corporation). All rights reserved.