Immigration report sheds new light on border safety
Posted:
Updated: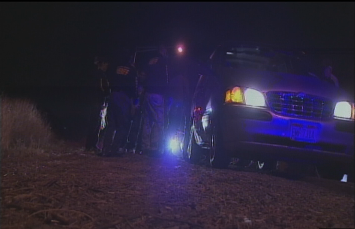 PHOENIX (CBS5) -
Arizona Sen. John McCain, Maricopa County Sheriff Joe Arpaio and Gov. Jan Brewer are all high-profile Arizona leaders who've taken a tough stand on immigration.
They've all accused President Barack Obama and the federal government of not cracking down on undocumented immigrants and not doing what it takes to keep the U.S.-Mexico border safe.
However, a just-released immigration report indicates that the federal government may be doing a lot more than people think.
The latest study by the Migration Policy Institute shows the Obama administration spent more money on immigration enforcement in 2012 than all other federal law enforcement agencies combined - about $18 billion for immigration enforcement programs compared to $13.4 billion spent on the FBI, ATF, DEA and U.S. Secret Service.
"In terms of deportations, the Obama administration has deported more people than any past administration," immigration attorney Margarita Silva said. "It shows that in terms of border apprehensions, people caught at the border, the numbers have dropped dramatically in past years and that shows less people trying to cross illegally into the Southern border."
The report states that in the year 2000, the U.S. deported 188,467 undocumented immigrants.
In 2011, it was 396,906.
In 2012, it was 410,000.
The report also indicates the number of border arrests have dropped significantly - from 1.6 million apprehensions in 2000 to 340,252 in 2011.
Silva said that's an indication that fewer and fewer people are trying to cross into the U.S. illegally.
The Obama administration recently directed federal immigration officials to focus attention on criminals and to leave low-priority undocumented immigrants alone.
As a result, the number of undocumented immigrants deported with criminal convictions has climbed from 27 percent in 2008 to 48 percent last year.
Copyright 2013 CBS 5 (KPHO Broadcasting Corporation). All rights reserved.