AZ woman stung by scorpion, $83K hospital bill
Posted:
Updated: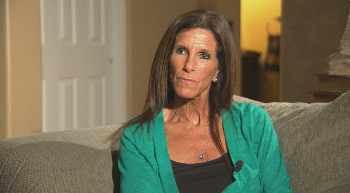 Marcie Edmonds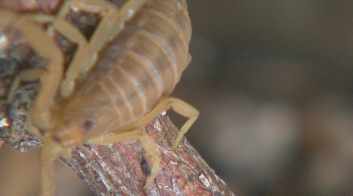 © CBS 5
CHANDLER, AZ (CBS5) -
An Ahwatukee woman was stung by a scorpion and then stung by an $83,000 hospital bill.
"It feels like there's an electrical shock going through your whole body," Edmonds said.
When 53-year-old Marcie Edmonds was stung by a scorpion this past summer, she couldn't have imagined one sting could make her so famous.
"By Monday, it was on Yahoo. I mean it went totally viral," Edmonds said. Now I'm known as the 'scorpion lady' - not that I like that title."
It wasn't so much the sting on her abdomen that made news, instead, it was her hospital visit to Chandler Regional Hospital that no one could believe.
"The doctor came in and he said, 'We have this drug, it's called Anascorp. It's miraculous. It's an amazing drug,'" Edmonds said.
Two vials of Anascorp and three hours later, Edmonds was feeling 100 percent better and heading home.
"Who would expect to get a bill for $83,000? I was there literally for just over three hours. They charged me $39,000 for each vial of (antivenin)," Edmonds said.
Edmonds was sure the $83,000 bill was a mistake but the hospital confirmed the $39,000 per vial price tag was right and offered a 10 percent discount.
"It's not about me, it's not about a scorpion bite, it's about price gouging," Edmonds said.
After Edmonds' story aired, the hospital decided to work with her and settled her balance for an undisclosed amount.
"I want to encourage people to not take no for an answer and stand up for what you believe in, and in doing that, Chandler Regional has actually lowered their rate from $39,000 per vial to $8,000 per vial," Edmonds said.
Rare Disease Therapeutics sells Anascorp to distributors for about $3,500 a vial.
Chandler Regional Hospital released the following statement Friday.
"We sincerely apologize for any distress Ms. Edmonds has experienced over the cost of her emergency treatment at Chandler Regional Medical Center. It is always our intention to follow the core values of Dignity Health - dignity, collaboration, justice, stewardship and excellence. Our Patient Financial Services team worked directly with Ms. Edmonds to adjust the high out-of-network cost of the Anascorp™ antivenin she received. In addition, we reviewed our pricing of this expensive specialty medication. Unfortunately, many insurers do not cover the cost of the Anascorp™ antivenin. As a result, we are committed to collaborating with insurance companies and the vendor to find solutions to continue to make this drug more affordable and accessible to Arizona's citizens. For more than seven years, Chandler Regional Medical Center was instrumental in the research, development and, ultimately, the final FDA approval of this important medication. While we recognize that Anascorp™ antivenin is expensive, it is a relatively cost-effective alternative to hospitalization to treat severe scorpion sting reactions. Chandler Regional Medical Center is committed to treating all patients in need of care and will not turn away or refuse care to any patient, regardless of the patient's ability to pay. e have an aggressive financial assistance program available to make sure our care and services are accessible to those who need them. Chandler Regional Medical Center has been serving the health care needs of this community for more than 50 years and we are dedicated to continuing that tradition."
Edmonds' insurance paid $57,000 of the bill.
Edmonds said her story speaks to the state of the healthcare system.
Copyright 2013 CBS 5 (KPHO Broadcasting Corporation). All rights reserved.