Fight for custody for Jovan Belcher's infant daughter
Posted:
Updated:
By Betsy Webster, News Reporter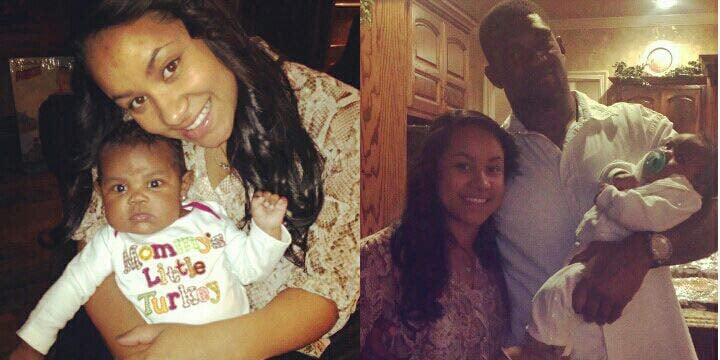 KANSAS CITY, MO (KCTV) -
The mother of Chiefs linebacker Jovan Belcher and the family of the woman he killed are in a battle for the custody of the couple's infant daughter.
Zoey Michelle Belcher was born Sept. 11. She is now in the care of Belcher's mother in New York, but Kasandra Perkins' family is also seeking custody.
A Jackson County Circuit Court judge has scheduled a hearing for next Friday to discuss Cheryl Shepherd's motion.
Zoey will be a wealthy child, with NFL funds and other funds created for her.
Shepherd was watching her son's daughter the morning of Dec. 1 when her parents began arguing in their bedroom and bathroom. Shepherd heard the 10 shots that Belcher fired into Perkins' body.
After hearing the shots, Belcher's mother raced into the room, where she saw her son kiss his girlfriend on her forehead and apologize. The Chiefs linebacker kissed his daughter before fleeing the scene in his Bentley.
Belcher reportedly called then Chiefs general manager Scott Pioli and asked him to meet him at Arrowhead Stadium's practice facility so he could thank him for everything he had done for him. Belcher asked Pioli to make sure that both he and Chiefs owner Clark Hunt took care of his daughter.
Then coach Romeo Crennel and defensive coordinator Gary Gibbs, who was also Belcher's position coach, tried to persuade Belcher not to take his own life. But as officers arrived, Belcher knelt behind his vehicle and made the sign of the cross over his chest before firing a bullet into his head.
Social workers put Zoey into Shepherd's care immediately after the shooting. Shepherd asked the Missouri courts to name her permanent guardian and conservator.
Perkins' parents and paternal aunt have filed documents in Tarrant County, Texas, seeking custody of Zoey and to have her residence established in the Fort Worth area. Perkins' family is also seeking to have Zoey evaluated and her living conditions with Shepherd studied as well as anyone asking to have access to the baby.
As Belcher's sole survivor, the child stands to receive more than $1 million from the NFL. This includes life insurance, pension and annual survivor payments.
In addition, two trusts have been created for her.
The Kansas City Chiefs formed the Zoey Michelle Belcher Irrevocable Trust. Perkins' family, in conjunction with Chiefs running back Jamaal Charles and wife Whitney, announced a second banking account to benefit Zoey.
KCTV5's Dennis Sulsberger contributed to this report.

Copyright 2013 KCTV (MeredithCorp.) All rights reserved.