Man involved in Bieber ticket scam charged
Posted:
Updated:
By Emily Rittman, News Reporter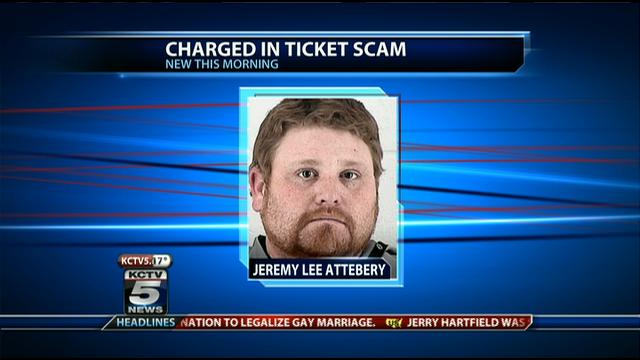 OLATHE, KS (KCTV) -
A man who police said preyed on parents trying to surprise their kids with Justin Bieber concert tickets is now facing possible jail time.
Jeremy Attebery, 32, scammed one local mother who bought the tickets after seeing them in person and pulled them from and official-looking envelope with a Sprint Center logo on it. After further inspection she realized all the tickets had the same serial number and were fake.
"He has been a very busy guy, and he has scammed a lot of people out of a lot of money for these tickets. It's really unfortunate this is a show for tweens, little girls who have Justin Bieber pictures all over their room. This isn't a grown-up show," said the woman who didn't want her identity revealed.
According to court documents, the list of 24 witnesses ranges from victims to police officers to Sprint Center and Craigslist employees. Attebery was booked into jail and posted bond later that same day.
After KCTV aired a story warning parents about the scam, a local charity donated tickets to the young girl whose parents were ripped off.
Click here and click here for previous coverage on this story.
Copyright 2013 KCTV (Meredith Corp.). All rights reserved.