House, Senate approve $9.7 billion in Sandy flood aid
Posted:
Updated: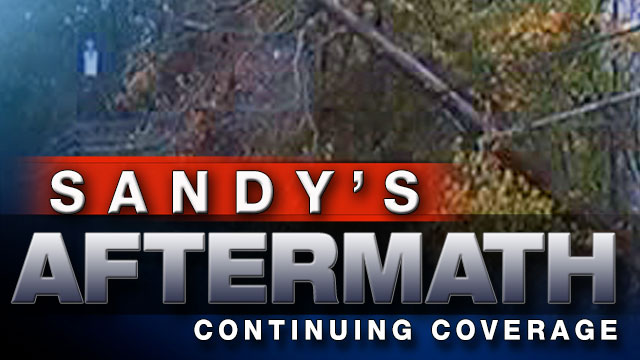 WASHINGTON, D.C. (WFSB) -
The U.S. House of Representatives and Senate approved a bill that will provide $9.7 billion of relief for the victims of Hurricane Sandy.
The funding will replenish the National Flood Insurance Program, which could run out of money based on the claims made following the storm in October.
The Federal Emergency Management Agency is reporting that there have been 140,000 flood insurance claims since the storm hit.
Superstorm Sandy caused billions in damage to Connecticut, New York and New Jersey. With the initial storm cleanup done, municipalities and homeowners could use the funding to help them rebuild.
U.S. legislators are expected to vote on another bill later this month to get an additional $51 billion for Hurricane Sandy victims.
On Friday, members of the Connecticut Congressional delegation reacted to the news.

"Today's vote is progress in the right direction," said U.S. Rep Joe Courtney in a statement. "It also illustrates again why the House should have acted before the end of the last Congress to pass a comprehensive Sandy aid package to help families, first responders, towns and municipalities that have already waited too long for help to arrive."
U.S. Rep. Rosa DeLauro said the funding will help Hurricane Sandy victims rebuild; however she was upset with the delayed decision.
"It is unconscionable that residents in Connecticut, New York and New Jersey are being treated differently than victims of other natural disasters," she said in a statement Friday. "The unprecedented delays that will continue because of this piecemeal approach are emblematic of the continued failure by House Republicans to meet the needs of the American people in their time of suffering."
U.S. Sen. Richard Blumenthal said more needs to be done by the house leadership.
"This funding is absolutely vital, not only for those still struggling to return to normal after the devastating damage wrought by Hurricane Sandy, but also for the region as a whole to proactively improve its infrastructure and systems to prevent destruction from future storms," he said. "Regrettably, today's action by the House was a session late and many dollars short of fulfilling our promise to these victims."
Stonington is looking at recouping $2 million in damage to washed out roads like Boulder Avenue and the town dock, which is host to the state's fishing fleet.
"The importance there it puts difficulty on the seafood industry," said Stonington First Selectman Ed Haberek Jr. "Because a lot of fishermen there had to stop and wait and couldn't tie up or bring any fish onto the dock."
With more claims still waiting to be paid out, contractors told Eyewitness News that any delay hurts everyone.
"It takes everybody six months or a year to get their houses moving," said contractor Tony Caruso. "It would be nice if they did it a little quicker so everybody could get back to work and get their houses back to normal, you know."
Copyright 2013 WFSB (Meredith Corporation). All rights reserved.