WFSB interviews UConn football head coach
Posted:
Updated: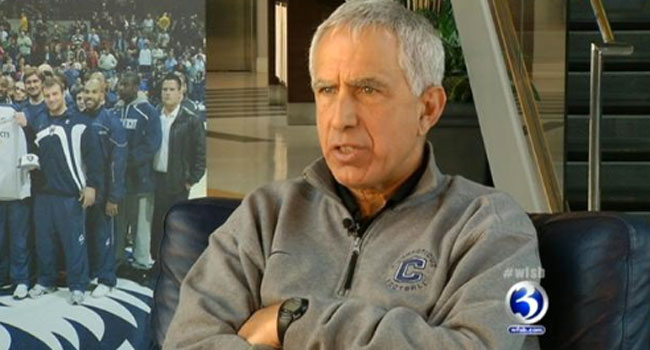 STORRS, CT (WFSB) -
Eyewitness News sat down for an exclusive one-on-one interview with University of Connecticut Football Coach Paul Pasqualoni and discussed how he planned to improve on its under .500 season.
Over his first two seasons at UConn, Pasqualoni said he was coaching mostly players recruited by former coach Randy Edsall. He did not use that as an excuse, but made it clear those were not his players.
"I am excited about some of the players that we brought in a year ago. I think they are going to help us," he said Thursday during the interview.
Next season, the players will be mostly his recruits, Pasqualoni said.
"I am excited about the guys we are bringing in," he said.

Since taking the job, Pasqualoni is 10-14 at UConn.
"Each year, I think we should win," he said. "We came in here not intending to be five and seven. We had no intentions of being five and seven last year. This year will be a year where we have high expectations again. And my own expectations are we are going to have a very good season. I expect that of me. I expect of the staff. And I expect that of the players."

And to get more players, Pasqualoni has used this time when a lot of teams were practicing for bowl games to recruit. However, the university has also lost out on valuable television time with recruits.
The chaos in the Big East is affecting Pasqualoni's recruiting.
Copyright 2013 WFSB (Meredith Corporation). All rights reserved.