Ashford couple continues tradition of making craft beer
Posted:
Updated: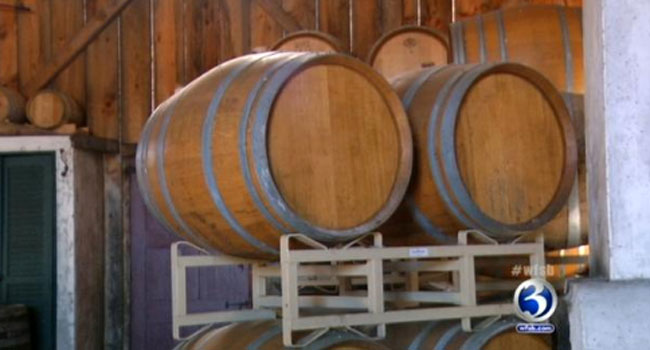 ASHFORD, CT (WFSB) -
Craft brewing and distilling is becoming popular, but it's nothing new to an Ashford couple that has been in the business for more than 15 years.
When Eyewitness News first visited the Westford Hill Distillers, they were one of only three craft distillers in the country. Now, there are more than 250.
"The big labels are predictable," said Westford Hill Distillers co-owner Margaret Chatey. "And I think that people like to root for the underdog and they want to taste something that tastes a little different."
Since opening, the company has expanded its product line to include, gin, rum and vodka. The couple also does custom work for other brands.
The company is still using the same still they used on day one 15 years ago.
"It's so versatile and there are so many things you can do with it," said Westford Hill Distillers co-owner Lou Chatey.
Lou Chatey joined Margaret Chatey a few years ago after leaving the corporate world.
"I having a blast," he said.
Meanwhile research continues on new products as they search for the perfect blend on herb and spice flavors. But, they said the secret to their success has been local and top shelf ingredients.
"You start with the best raw ingredients you can get and try not to screw it up," said Lou Chatey.
And their success has drawn national attention. The company has won top prizes and rave reviews.
"In fact, we were just contacted by a reality group wanting to do a family run distillery as a reality show," said Lou Chatey.
For more information on Westford Hill Distillers, click the following link.

Copyright 2013 WFSB (Meredith Corporation). All rights reserved.