UPDATE
SRP considers $1M Super Bowl sponsor package
Posted:
Updated: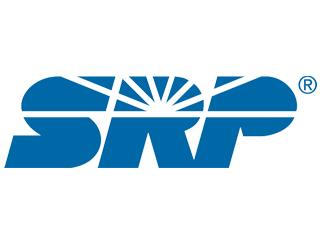 PHOENIX (CBS5) -
Salt River Project held a public meeting Thursday to discuss whether to spend $1 million for a sponsorship package for the NFL Super Bowl host committee for the 2015 game in Glendale.
CBS 5 has learned $225,000 would be cash. The rest would be in goods and services.
Many residents who have seen rate increases year after year think it's simply unreasonable.
"I think they've lost sight of what their mission is," SRP customer A.J. LaFaro said.
LaFaro has been an SRP customer for the last 25 years, and he is fighting mad that they want to spend $1 million toward Arizona's Super Bowl in 2015.
"I use less energy today because I'm very frugal and I'm paying more money - now what's wrong with that situation?" LaFaro said.
He said in a day and age where people are struggling, now is not the time to spend that kind of money on something like the Super Bowl.
"The NFL can absolutely afford the additional expenditures to make this thing ... put this thing on in 2015," LaFaro said.
SRP Spokesman Scott Harelson said they aren't giving the money to the NFL.
According to SRP, the money they would spend would go toward the host committee, who must raise their own money to put on the event, and not towards the NFL. SRP said a lot of the cost is coming in services rather than in an actual dollar donation, but the money spent would cost each SRP customer about a dollar more.
"We're not requesting a price increase for this. ... This is simply we believe a cost of doing business," Harelson said.
"I don't think a million dollars to the Super Bowl is a cost of doing business," LaFaro said.
Some customers feel SRP should be thinking of their struggles rather than that of the host committee.
But SRP said they are thinking of their customers. The Super Bowl can bring in more jobs and revenue in the area - revenue that'd benefit their customers, like in the 2008 Super Bowl played in Arizona.
"All of the heightened activity generated more electricity use, more revenue for SRP which helps keep our prices down."
SRP President David Russeau is also the chairman of the Super Bowl host committee.
The committee that met Thursday decided to take the decision to the full board. The whole board will then decide whether or not they will endorse the package to the host committee and exactly how much they will donate.
Stay with cbs5az.com for updates on this developing story.
Copyright 2013 CBS 5 (KPHO Broadcasting Corporation). All rights reserved.