Sharpshooters target deer at New Haven's Tweed Airport
Posted:
Updated: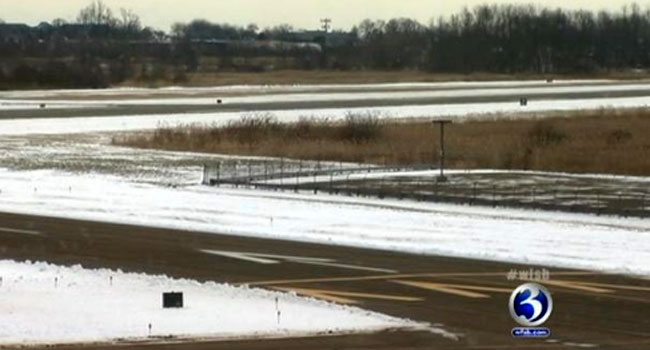 NEW HAVEN, CT (WFSB) -
The United States Department of Agriculture said it's aiming to keep deer off runways at Tweed New Haven Regional Airport.
Like many airports, Tweed has had problems with birds colliding with planes; however, since last September it has also had a problem with deer.
"One of our pilots had to abort a takeoff because he saw two deer running across the runway," said Tim Larson of Tweed New Haven Regional Airport. "And clipped a deer and caused a significant amount of damage to his plane."
The airport has been using sharpshooters to take out deer in the surrounding area. Officials shot 23 in the last year.
"So it's done very professionally, very humanely," Larson said.
However, the organization PETA does not agree with the killing of deer.
"Killing deer is senseless and cruel and, in fact, will actually backfire," PETA said in a statement. "When individual deer are killed, it creates a spike in the food supply, which causes remaining does to breed at an accelerated rate."
DEEP officials said the Tweed is surrounded by tidal wetlands. The airport is working with the FAA and the state environmental agency to install a fence in environmentally sensitive areas open to wildlife.
"Once Tweed decides on a final proposal, they'll come to us and make a formal application for a permit that would allow the project to go forward," said Dennis Schain of the Connecticut DEEP.
"Safety here is clearly our highest priority," Larson said.

Copyright 2013 WFSB (Meredith Corporation). All rights reserved