Bill would ban smoking in vehicles with children
Posted:
Updated: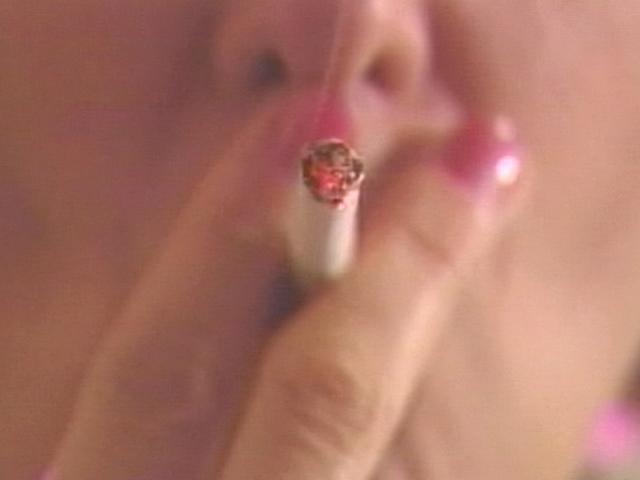 HARTFORD, CT (WFSB) -
Connecticut legislators are proposing to put the brakes on people who want to smoke with kids in their cars.
The idea has come up in the past, but one state lawmaker said he's hoping for a different outcome to keep kids safe.
"I'm going to reintroduce it with one change," said state Rep. Henry Genga (D- East Hartford).

Genga said he plans to re-introduce the proposal during the upcoming session, which will make it illegal to smoke in cars carrying small children. It is a bill that he previously sponsored back in 2008.

"The bill got through two committees and didn't get into the transportation committee because they refused to take it up," Genga said. "So this year we'll have the bill being taken up in transportation committee first. The co-chair of that committee has agreed to do so."
According to Genga, a fourth-grader helped give him the idea for the proposal, which was coupled with a Harvard study.
"The amount of smoke they found was just out of sight, many times beyond EPA (U.S. Environmental Protection Agency) safe levels, even with windows cracked," he said about the study.
Genga added that when compared with smoking in a bar, which is banned in Connecticut, the EPA levels are worse when people smoke in a car than in a crowded bar.
One Connecticut resident told Eyewitness News that he agreed with the proposal.
"It shouldn't be restricted just to the people who want to smoke," said Nathan Eusko. "You know that you have to have children in the car and be respectful to their future as well."
According to a report from the surgeon general, secondhand smoke causes children to get sick more often, including severe asthma. The report added that because their bodies aren't fully developed, the poisons in smoke hurts babies even more. If babies breathe in secondhand smoke, it is also known to cause sudden infant death syndrome (SIDS).
Opponents told Eyewitness News lawmakers shouldn't have that right to make such personal decisions.

However, Genga said he feels differently.
"This is about the vulnerability of our most cherished children," he said. "And those who have no ability to get away from this (secondhand smoke) themselves."
Genga told Eyewitness News that he has requested a report to see where other states stand on the issue.
Copyright 2012 (Meredith Corporation). All rights reserved.