AAA offers free rides homes to drivers who drink too much on New Year's Eve
Posted:
Updated: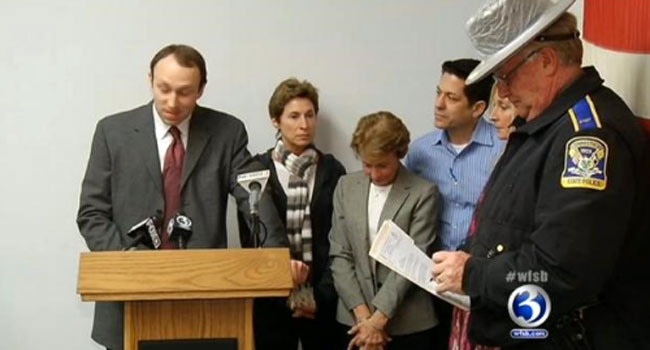 WEST HARTFORD, CT (WFSB) -
As a way to keep drunk drivers off the roads as people ring in the new year, AAA has announced a free ride program for residents in some parts of Connecticut.
New Year's Eve is always known as one of the most dangerous nights on the roads and this program is really trying to cut down on accidents this year.
It'll run from 10 p.m. New Year's Eve to 3 a.m. on New Year's Day and will be provided to residents in central and eastern Connecticut. AAA, Connecticut State Police, and every day drivers all hope it'll make a difference.
"They should use it, save some lives, and make sure people stay safe," said Scott Sears of Southington.
Instead of getting behind the wheel, AAA hopes this year more drinkers will pick up the phone and use a new program called Arrive Safe.
"We will drive you home in your car," said Rene Rodriguez of Amride.
Amride and Roncari Express are teaming up with AAA to provide the designated drivers. During a press conference Thursday, they' announced that they will take residents up to 10 miles to get home. However, they will not to another party, officials said.
"I think the majority of people drive when they shouldn't because they don't want to leave their car behind," Rodriguez said. "We eliminate that factor so, there's really no excuse."
State police have been monitoring the roads all this holiday season and said the end of the year won't be any different. Last year, they arrested 44 people for driving drunk on New Year's Eve.
"That's 44 people who were irresponsible," said Lt. Paul Vance of Connecticut State Police. "44 people that knew that they were going to partake and consume alcohol, and 44 people that put everyone on the road in danger."
AAA said at least 90 people died in alcohol related crashes on Connecticut roads in 2011. They hope this will be one step to cut down on those numbers.
"People worried about driving home, they don't have to call a cab or anything its free," said Derek Ames of Glastonbury. "It's a safe way to get home, instead of driving drunk."
People can't schedule a ride ahead of time, but they can plan ahead and register in advance at Amride.com. Then, if and when you do need a ride, call AAA on New Year's Eve.
AAA said they will be distributing fliers like these to bars and restaurants for the holiday in the hope of getting people to take advantage of the program.
Copyright 2012 WFSB (Meredith Corporation). All rights reserved.