New York woman charged with trying to scam Newtown victims
Posted:
Updated:
By Joseph Wenzel IV, News Editor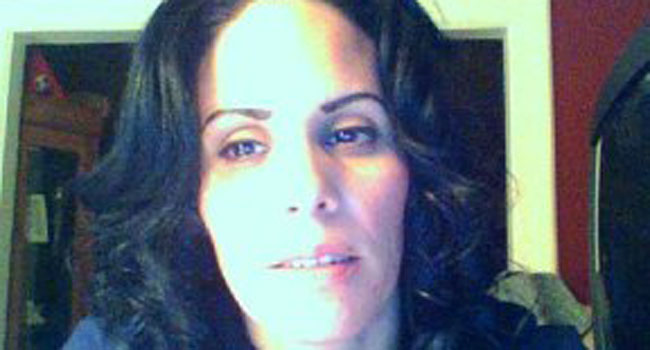 NEWTOWN, CT (WFSB) -
Federal authorities have arrested a New York woman, who is accused of scamming the victims of the Newtown school shooting.
Nouel Alba, 37, of the Bronx was charged with lying to a federal agent in connection with holding a fraudulent fundraiser for the Newtown victims.
On Dec. 14, Adam Lanza shot and killed his mother at their home, then went to Sandy Hook Elementary School and killed 26 children and adults.
Alba set up a funeral fund for the victims of the shooting on her Facebook page on Dec. 15, according to court documents. She claimed to be Victorian Glam Fairys and said she was an aunt of one of the children who attended Sandy Hook Elementary School, federal authorities said.
Over the next few days, Alba was contacted by people on her Facebook page asking for more information and ways to help, federal authorities said. Court documents stated that she provided her personal PayPal account and information on her Chase Bank account.
"We've set up a funeral fund for my brother and families. Anyone willing to make a donation can make one," Alba is accused of writing on her Facebook page. "We ask that you continue to not just pray for us, but for the families who have lost their kid."

According to court documents, Alba said she entered the crime scene at Sandy Hook Elementary School and had to identify her nephew. She added that she provided pictures to the police to help with the identification process.
Police told Eyewitness News that no one ever had to enter Sandy Hook Elementary School because it was still an active crime scene.
Through texts, Alba claimed to have met President Barack Obama when he visited Newtown that Sunday for an interfaith vigil.
"He met with us hugged us even cryd with us," she is accused of writing on her Facebook page.
However, when Alba received a donation, she refunded the money a few days later, even though the donator didn't ask for it.
Eyewitness News does not know exactly how much she initially made, but have confirmed that any transactions have been refunded.
When interviewed by FBI special agents and Anderson Cooper 360 about Newtown charity scams, she denied posting the information to her Facebook page or soliciting donations. She claimed that her Facebook account was hacked by two people, according to court documents.
"This arrest should serve as a warning to anyone who attempts to profit from this tragedy by contriving fraudulent schemes that exploit the many victims, their families and individuals who sincerely want to help," said David B. Fein, who is the United States Attorney for the District of Connecticut, in a statement. "Investigators continue to monitor the Internet to uncover other fundraising scams arising from this tragedy, and the individuals operating them face federal or state prosecution to the fullest extent permitted by law."
Christopher Yarmolovich attended the Glory Chapel in Hartford with relatives of Ana Marquez-Green's family and told Eyewitness News that the incident "hurts him even more."
"A person who goes out of their way to scam people, that's more evil," he said.
According to court documents, she voluntarily submitted telephone information to the FBI.
Alba was released on a $50,000 bond after appearing in Hartford Federal Court on Thursday afternoon. If convicted, she could face a maximum of five years in prison and $250,000 fine.

When Alba exited court, she refused to talk to media present at the courthouse.

Copyright 2012 WFSB (Meredith Corporation). All rights reserved.